CONTENTS
OF THIS SECTION

".... suffering in common unifies more than joy does. Where national memories are concerned, griefs are of more value than triumphs, for they impose duties, and require a common effort. A nation is therefore a large-scale solidarity, constituted by the feeling of the sacrifices that one has made in the past and of those that one is prepared to make in the future..." What is a nation? - Ernest Renan, 1882
Referendum based on Vaddukoddai Resolution
Concerning Selvarasa Pathmanathan (KP) - Nadesan Satyendra 6 August 2009
Launch of Global Tamil Forum, 23 July 2009
Confronting the Death of Velupillai Prabhakaran - Nadesan Satyendra, 18 June 2009
LTTE - Department of International Relations
Alexa Traffic Rank
Eelam in Exile
Alexa Traffic Rank
�We are the Tigers,� roars despairing Tamil diaspora, 24 May 2009
Tamil Nadu & Tamil Eelam Freedom Struggle
International Tamil Conferences on Tamil Eelam Freedom Struggle
Boycott Sri Lanka Cricket -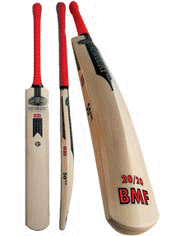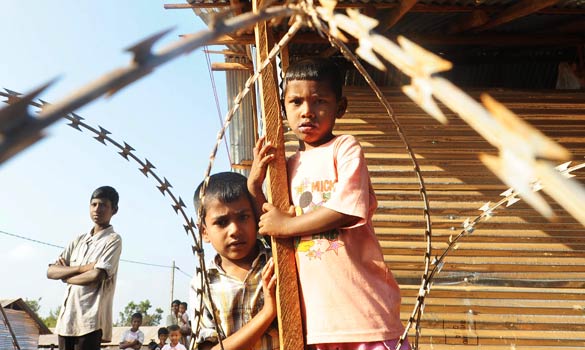 -
this is not entertainment

...
Boycott Sri Lanka
Products and Services
Community Organisations
International Federation of Tamils
Tamils Rehabilitation Organisation
Tamil Centre for Human Rights
NESOHR - NorthEast Secretariat on Human Rights
Medical Institute of Tamils, UK
Ophthalmic Services in Thamil Eelam - Needs and Responses
Medical Institute for Tamils, Canada
Tamils Health Organisation,UK
Norwegian Tamils Health Organisation
Past Militant Organisations
Liberation Tigers of Tamil Eelam
Eelam National Liberation Front
Tamil Eelam Liberation Organisation (TELO)
Shankar Rajee - Founder-member of
EROS
Mahalingam Maha Uthaman


Eelam Store "The struggle of the people of Tamil Eelam has brought out an ocean of literatures, documentaries and films. While fighting the state sponsored terrorism, the artists of Tamil Eelam have been creating a wealth of publications. At the moment, these publications are not widely available either to the Diaspora community or to any scholars. It is our aim to make these publications widely available to everyone who is interested. We would also like to bring together publications by expatriate Tamil community in this portal."
TAMIL EELAM STRUGGLE FOR FREEDOM
... has energised and continues to energise the growing togetherness of more than 80 million Tamils living today in many lands and across distant seas... a togetherness rooted in a shared heritage, in memories of their valour, values and ideals... a togetherness expressed in a rich language, literature, and a vibrant culture ... the Tamils - a nation without a state...

பொங்கு தமிழ்... "...சங்கம் வளர்த்த தமிழ் உலகம் எங்கும் இன்று தனி நடை போடுது அம்மா..." Engum Ethilum Thamizhosai Padmashri Isai Mani Dr. Sirkali Govindarajan in London, lyric by Kavi Arasu Kannadasan

Australia - Andhra Pradesh - Bahrain - Botswana - Canada - Delhi - Denmark - Eelam - Fiji - Finland - France - Germany - Guadelope & Martinique - Hong Kong - Indonesia - Italy - Karnataka - Kerala - Kuwait - Maharashtra - Malaysia - Manipur - Mauritius - Myanmar - Netherlands - New Caledonia & Tahiti - New Zealand - Norway - Quatar - Reunion - Saudi Arabia - Seychelles - Singapore - South Africa - Sweden - Switzerland -Tamil Nadu - Trinidad - United Arab Emirates - United Kingdom - USA
"Ethnic cleansing is a crime against humanity. Ethnic cleansing is about assimilating and digesting a people. It is about destroying the identity of a people, as a people. And in the case of Sri Lanka the theoretical frame was articulated with clarity in July 2009 by Sri Lanka President Mahinda Rajapaksa -

�Now, my theory is: there are no minorities in Sri Lanka, there are only those who love the country and those who don�t... For reconciliation to happen, there must be a mix [of ethnicities]. Here the Sinhalese, the Tamils, and Muslims inter-marry. In my own family, there have been mixed marriages: Sinhalese with Tamils, Sinhalese with Muslims. This is Sri Lankan society..." Sri Lanka President Rajapaksa's Theory of Reconciliation: Intermarriage, 7 July 2009

Given President Rajapaksa's genocidal record, it seems that his theory of reconciliation may be simply stated: kill off as many Tamils as you can and then marry those that you have failed to kill. It is this Sinhala society which President Rajapaksa seeks to pass off as a Sri Lankan society - albeit with a Sinhala Lion flag , with an unrepealed Sinhala Only Act, with Buddhism as the state religion, and with the Sinhala name 'Sri Lanka' which the Sinhala majority gave the island unilaterally in 1972

Ethnic cleansing often occurs in stages. The preferred route of a conqueror is to achieve his objective without resort to violence - peacefully and stealthily. But when that fails, the would be conqueror turns to murderous violence and genocide to progress his assimilative agenda. Genocides do not just happen. In the island of Sri Lanka, the record shows that during the past sixty years and more, the intent and goal of all Sinhala governments (without exception) has been to secure the island as a Sinhala Buddhist Deepa." Nadesan Satyendra in Indictment Against Sri Lanka

"...Throughout the ages the Sinhalese and Tamils in the country lived as distinct sovereign people till they were brought under foreign domination ..... We have for the last 25 years made every effort to secure our political rights on the basis of equality with the Sinhalese in a united Ceylon ..... It is a regrettable fact that successive Sinhalese governments have used the power that flows from independence to deny us our fundamental rights and reduce us to the position of a subject people ..... I wish to announce to my people and to the country that I consider the verdict at this election as a mandate that the Tamil Eelam nation should exercise the sovereignty already vested in the Tamil people and become free." Statement by S.J.V.Chelvanayagam Q.C., Leader of the Tamil United Front, February 1975

"...We are not chauvinists. Neither are we lovers of violence enchanted with war. We do not regard the Sinhala people as our opponents or as our enemies. We recognise the Sinhala nation. We accord a place of dignity for the culture and heritage of the Sinhala people. We have no desire to interfere in any way with the national life of the Sinhala people or with their freedom and independence. We, the Tamil people, desire to live in our own historic homeland as an independent nation, in peace, in freedom and with dignity." Velupilllai Pirabaharan, Undying Symbol of Tamil Resistance to Alien Sinhala Rule

"... The LTTE had for almost three decades fought the Sri Lankan military and defended its right to carry arms as a means of protecting the Tamil people living in the island. Since the war intensified in 2007, several thousand Tamil civilians have died. The recent thrust by the military into the Northern strong holds of the Tamils have seen an escalation in the deaths and has resulted in untold misery with people succumbing to starvation and lack of medical supplies....We need to do everything within our means to stop this carnage....We have decided to silence our guns... We have not forgotten that it is for our people that we fight. In the face of the current conditions, we will no longer permit this battle to be used as a justification by the forces of the Sinhala state to kill our people. We willingly stand up with courage and silence our guns... " We are silencing our guns - LTTE, 17 May 2009

Tamil Eelam Struggle for Freedom & tamil nation. org
A visitor from Singapore wrote: "...I was going through (your website) and am impressed with its layout and all. What disappointed me was your call to arms along racial lines which is contrary to what most mainland Tamils favour..."

Our Response: "tamilnation.org has made no call for arms and makes no call for arms - whether on 'racial' lines or any other line. We do take the view that the armed resistance of the people of Tamil Eelam to alien Sinhala rule is not unlawful - and the double negative is deliberate...

We, together with many Tamils, will continue to grapple with (and agonise over) the question of moral laws and ethical ideals in the context of an armed struggle for freedom. The question troubled Arujna in the battlefield of Kurushetra.

What then should be our response to armed resistance? There is no mechanical rule which will provide us with an easy answer. Each of us have our dharma - our way of harmony. We seek a coincidence of our own words and deeds.

tamilnation.org believes that means and ends are inseparable. We are mindful that the resort to violence to secure political ends brings in its train consequences which offend the conscience of humanity...

We take the view that the Sri Lankan government and its agencies have during the past several decades, committed systematic violations of the rights of the Tamil people, including grave breaches of the Universal Declaration of Human Rights, the International Covenant on Civil and Political Rights, and the Genocide Convention.

We judge that the struggle for Tamil Eelam has justice on its side and that... by so judging, and by placing in the public domain the facts on which that judgment is founded, we are more likely to bring a just peace in the island of Sri Lanka, than by remaining a passive spectator.

And here, we find the words of Martin Luther King persuasive: '..The hottest place in hell is reserved for those who remain neutral in times of great moral conflict.' The charge is genocide and the struggle is for freedom." Nadesan Satyendra in Violence and Integrity, February 2001