Tamils - A Nation without a State
Australia


Centre for Peace and Conflict Studies


The University of Sydney
and

With the support of Amnesty International
present
Sri Lanka's Human Rights Emergency
• How and why it is being hidden
• And what we can do about it
Monday 31 August 2009, 6.30 - 8.30 pm
Footbridge Lecture Theatre, University of Sydney
Entry by gold coin donation
Bruce Haigh, Political commentator and author; former Australian diplomat and Deputy High Commissioner to Sri Lanka.

Dr John Whitehall, Paediatrician and Associate Professor in Public Health at James Cook University; volunteer medical worker in Sri Lanka; finalist, Senior Australian of the Year

Dr Sam Pari, Tamil Human Rights Advocate; volunteer worker, post-war and post-tsunami regions of Sri Lanka.
We will also hear eyewitness accounts from government-run internment camps where 300,000 people are being held, away from the scrutiny of international humanitarian agencies and media. Moderated by: Associate Professor Jake Lynch, Director, Centre for Peace and Conflict Studies, University of Sydney.
A Joint Initiative of CPACS and the Australian Centre for Independent Journalism, UTS, supported by Amnesty International.
For further information contact: Keryn Scott or Lyn Dickens, CPACS, 9351 7686 [email protected]
Reflections
1."...They call you 'Little Man', 'Common Man'; they say a new era has begun, the 'Era of the Common Man'....I have never heard you complain: 'You promote me to be the future master of myself and the world, but you don't tell me how one is to be the master of oneself, and you don't tell me the mistakes in my thinking and my actions...Don't run. Have the courage to look at yourself! ..You are different from the really great man in only one thing: The great man, at one time, also was a very little man, but he developed one important ability: he learned to see where he was small in his thinking, and actions... The Little Man does not know that he is little, and he is afraid of knowing it. He covers up his smallness and narrowness with illusions of strength and greatness, of others' strength and greatness...'" Wilhelm Reich - Listen Little Man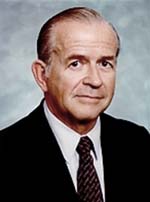 2."...When it becomes necessary to develop a new perception of things, a new internal model of reality, the problem is never to get new ideas in, the problem is to get the old ideas out. Every mind is filled with old furniture. It is familiar. It is comfortable. We hate to throw it out. The old maxim so often applied to the physical world, "Nature abhors a Vacuum" is much more applicable to the mental world. Clear any room in your mind of old perspectives, and new perspectives will rush in. Yet, there is nothing we fear more.....Leader presumes follower. Follower presumes choice...A vital question is how to insure that those who lead are constructive, ethical, open, and honest. The answer is to follow those who behave in that manner. It comes down to both individual and collective sense of where and how people choose to be led. In a very real sense, followers lead by choosing where to be led. Where an organizational community will be led is inseparable from the shared values and beliefs of its members..." Dee Hock - The Art of Chaordic Leadership
Tamil Language & Literature to include
1. The Revival of the Hebrew Language - Professor
Chaim Rabin
-
40 years ago in the Journal of Tamil Studies edited by Father Xavier Thaninayagam, April 1969
"..Hebrew is the language of one nation, the Jews...

As a result of the destruction of Jerusalem in 70 A.D., and the expulsion of Jews from Central Palestine (Judaea) after the unsuccessful revolt in 132 A.D., the habit of speaking Hebrew gradually died out, until shortly after 200 A.D., it ceased altogether.

..

The idea of Jewish nationalism, however, and its connection with the national language, Hebrew, was clearly formulated

as early as spring 1879 by Eliezer Ben Yehuda, a young man from N.W. Russia then studying medicine at Paris, in a Hebrew article printed in a quarterly published by Russian Jews at Vienna. Coining a new Hebrew term for ' nationalism ', he advocated the return to Palestine and stated that in the regenerated Jewish homeland also Hebrew literature, would flourish..." more
2. தமிழின் வியத்தகு மாண்புகளும், அதன் வளர்ச்சித் திசைவழியும் - முனைவர்.வே. பாண்டியன் "அன்று சமற்கிருதத்தால் ஏற்பட்ட பாதிப்பைவிட இன்று ஆங்கிலத்தால் மிகுதியான பாதிப்பு ஏற்பட்டுக் கொண்டிருக்கிறது. மேலை நாடுகளின் பொருளாதார மேன்மையும், தமிழினிடத்தில் பார்ப்பனீயத்தால் ஏற்படுத்தப்பட்ட தம்மைப்பற்றிய தாழ்வு மனப்பாண்மையும் தான் இந்த ஆங்கிலக் கவர்ச்சிக்குக் காரணிகள். அதோடு தமிழின் மேன்மை, தொன்மை, பண்பாடு பற்றிய விழிப்புணர்வு பெருவாரியான தமிழிரிடத்தில் ஏற்படுத்தப் படாமையும் இந்த இழிவு நிலையின் மற்றொறு காரணி." more
Introduction - அறிமுகம்
Keetru

"மறந்து கொண்டே இருப்பது மக்களின் இயல்பு நினைவு படுத்தித் தூண்டிக் கொண்டே இருப்பது எம் கடமை"
Reflection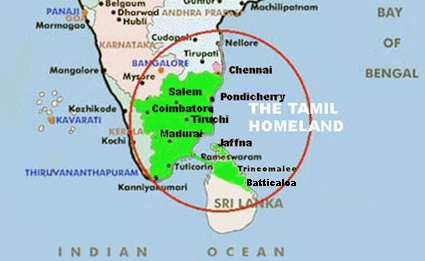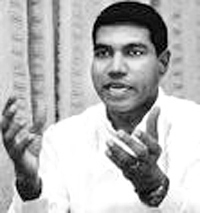 ".. Thamizh to me is not just a medium of communication... I admire Thamizh culture because it has always had a great respect for the Truth. We have had saints like 'Nakkirar' who did not fear even getting burnt by the third eye of Lord Shiva and continued to adhere to the truth. In Thamizhnadu an ordinary woman like Kannagi could make a powerful king shiver in his shoes by proclaiming the truth. The Thamizh language to me mediates the knowledge and wisdom of the Thamizh people who have lived for nearly 2000 years......Tamils have long understood that God is beyond religions.... In the verses of Manickavasagar if I replace Lord Shiva with Jesus, Allah or Jehovah it will not take away an ounce of its spirituality. These are but names. As you well know the English translations of Thiruvasakam and the Thirukural was done by two missionaries, G.U. Pope and Father Beckett, over a hundred years ago... Of course to respect another religion one must have strong roots in one's own faith... For me there are no big or small things. I have learnt so much from things that seem small to people... I hope I can bring the great Tamil literature and culture to the world stage. If I do not read Thiruvasakam it is

my

loss and not the loss of Manickavasagar. I hope I can give more people the opportunity to be touched by these masterpieces... " In Conversation With Rev. Jegath Gaspar Raj
Tamils - a Nation without a State to include
Revisited
Nations & Nationalism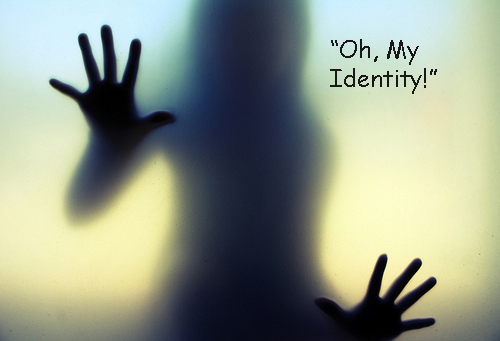 Nationalism and the Mind - Liah Greenfeld, Professor of Political Science and Sociology, The Hebrew University of Jerusalem "...It is a pity that I never had the chance to ask Ernest Gellner to draw a pictogram of nationalism. It is remarkable how much a thirty-second drawing can reveal of one's understanding. I do now ask my students to draw such a pictogram in the beginning of the discussion. They invariably draw flags and/or people with guns. When I ask them for a pictogram of nationalism at the end of the discussion, the emblem changes completely: they draw a globe and little unarmed people, who sometime say things like: "oh, my identity!" For flags and guns do not even begin to express what is central and most significant about nationalism..." more
International Conferences on Tamil Studies to include
Reflections
1. "Those who do not remember the past are condemned to repeat it." - George Santayana
2. "The Bourbon kings remembered everything, but learnt nothing." - Charles Maurice De Talleyrand-P�rigord
3."The ideal leadership does not seize power. It does not even seek power - power accrues to it " M.K.Gandhi quoted in Mihrabehn - Gleanings Gathered at Bapu's Feet, Navajivan Publishing House, Ahmedabad 1949
Revisited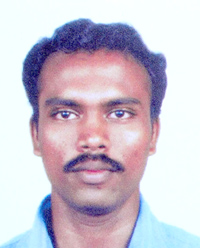 "A nation is a partnership between those who are living, those who are dead and those who are to be born" -
Edmund Burke
8 Months Ago ... Muthukumar in Tamil Nadu sacrifices his life so that Tamil Eelam may live
"வந்தாரை வாழ வைக்கும் செந்தமிழ் நாட்டில் சேட்டு என்றும், சேட்டனென்றும் வந்தவனெல்லாம் வாழ, சொந்த இரத்தம் ஈழத்தில் சாகிறது. அதைத் தடுத்து நிறுத்துங்கள் என்று குரல் கொடுத்தால், ஆம் என்றோ இல்லை என்றோ எந்த பதிலும் சொல்லாமல் கள்ள மௌனம் சாதிக்கிறது இந்திய ஏகாதிபத்தியம். இந்தியாவின் போர் ஞாயமானதென்றால் அதை வெளிப்படையாகச் செய்ய வேண்டியதுதானே.. ஏன் திருட்டுத்தனமாக செய்ய வேண்டும்?" more
Reflections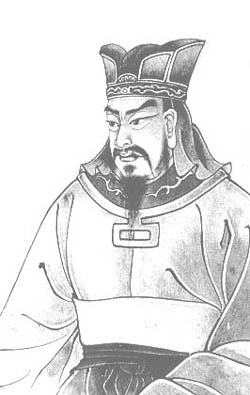 "There are two secrets about an effective plan of action. The first secret is not to reveal the second." Anon
" Tactical paradox is the ability to project to the opponent a contradictory view of one's position or plan. Sun Tzu believed that this was fundamental to a clever strategy.
"Thus when able, they appear unable.
When employed they appear useless.
When close, they appear distant.
When distant, they appear close.
They lure through advantages,
And take control through confusion.
When angry, they appear to submit.
When proud, they appear to be humble.
When comfortable, they appear to toil.
When attached they appear separated.
They attack when the opponent is unprepared.
And appear where least expected.
This is the Strategist's way of triumph.
It must not be discussed beforehand." Sun Tzu on the Art of War - Translated from the Chinese By Lionel Giles, M.A. (1910)
Tamil National Forum
Indictment Against Sri Lanka - The Charge is Ethnic Cleansing to include
Amnesty International Appeal:
Take Action Online - Unlock the Camps in Sri Lanka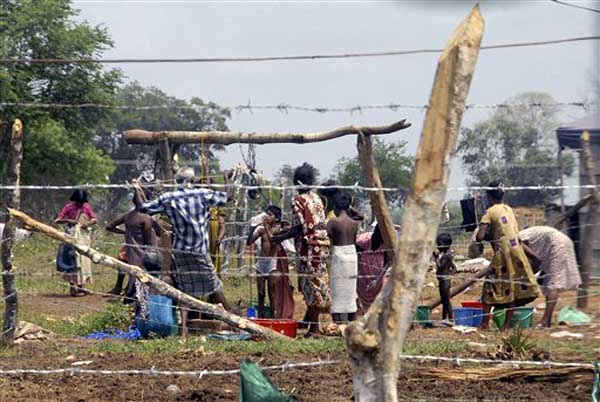 "300,000 people displaced by the fighting in Sri Lanka are held by the government in de facto detention camps. They cannot leave the camps, where conditions are "appalling" according to UN Secretary General Ban Ki Moon... Call on the Sri Lankan government to immediately allow the displaced civilians freedom of movement: those who wish to leave the camps should be free to do so. Urge them to place the camps under civilian, not military, management and to allow aid agencies, journalists and human rights observers full, unhindered access to the camps to carry out their functions and prevent possible abuses."

TO: President Mahinda Rajapaksa, Presidential Secretariat, Colombo 1, Sri Lanka

Early in 2009, over 280,000 civilians fled the war zone in northeast Sri Lanka as the Sri Lankan military reconquered all the territory held by the opposition Liberation Tigers of Tamil Eelam (LTTE) and killed their senior leaders, thus ending the 26-year-old conflict. Since the conclusion of hostilities in mid-May, the displaced civilians have been held in overcrowded, military-run internment camps. The Sri Lankan government will not allow the civilians to leave the camps until a screening process to detect suspected LTTE fighters among the civilians has been carried out. Aid agencies, journalists and human rights observers have not been given full access to the camps. Without independent monitors in the camps, the civilians are at risk of human rights abuses from the security forces.

We call on the Sri Lankan government to immediately allow the displaced civilians freedom of movement: those who wish to leave the camps should be free to do so. The camps should be placed under civilian, not military, management. Aid agencies, journalists and human rights observers should be promptly provided with full, unhindered access to the camps to carry out their functions and prevent possible abuses.
Reflection - On Indian Independence Day, 15 August 2009
" On r�siste � l'invasion des arm�es; on ne r�siste pas � l'invasion des id�es. - There is one thing stronger than all the armies in the world, and that is an idea whose time has come.." Victor Hugo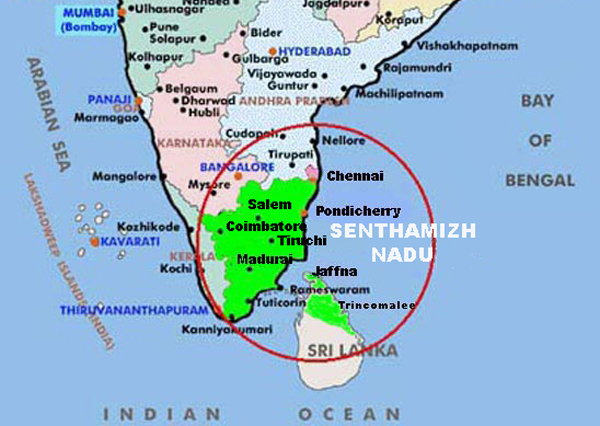 செந்தமிழ் நாடெனும் போதினிலே - இன்பத்
தேன் வந்து பாயுது காதினிலே - எங்கள்
தந்தையர் நாடென்ற பேச்சினிலே - ஒரு
சக்தி பிறக்குது மூச்சினிலே..

கல்வி சிறந்த தமிழ்நாடு - புகழ்க்
கம்பன் பிறந்த தமிழ்நாடு - நல்ல
பல்விதமாயின சாத்திரத்தின் - மணம்
பாரெங்கும் வீசுந் தமிழ்நாடு (செந்தமிழ்)

வள்ளுவன் தன்னை உலகினுக்கே - தந்து
வான்புகழ் கொண்ட தமிழ்நாடு - நெஞ்சை
அள்ளும் சிலப்பதி காரமென்றோர் - மணி
யாரம் படைத்த தமிழ்நாடு (செந்தமிழ்)

சிங்களம் புட்பகம் சாவக - மாதிய
தீவு பலவினுஞ் சென்றேறி - அங்கு
தங்கள் புலிக்கொடி மீன்கொடியும் - நின்று
சால்புறக் கண்டவர் தாய்நாடு (செந்தமிழ்) - Subramanya Bharathy
Tamil National Forum
1. Sachi Sri Kantha writes from Japan on Foggy Bottom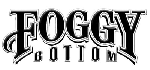 "..According to word maven William Safire, in the American political lexicon foggy bottom refers to US State Department as its "offices were built on land that had originally been called Foggy Bottom, and the name was reapplied because it recalled a fogginess of official language" more
2
. Father Jagath Jaspar writes from Tamil Nadu
அன்பா சொல்லி அம்மி நகராது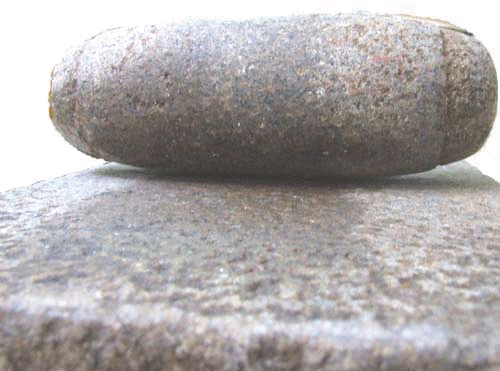 " துணிவானதொரு போராட்ட இயக்கமும் நம்பகமான தலைமையும் களத்தில் இல்லாதவரை 'எல்லை கடந்த தமிழீழ அரசு' என்ற யோசனையெல்லாம் கடைசியில் தலாய்லாமா அவர்களைப் போல் பயணங்கள் செய்து சொற்பொழிவுகளும் கருத் தரங்க உரைகளும் ஆற்றிக் கொண்டிருப்பதாகத்தான் முடியும்..." more
3. Revisited Interview with Kumudam on 26 June 2009
Reflection
1. "Fifty years after the formation of the Tibetan Government in Exile, Tibet is no closer to securing its freedom from Chinese rule than it was in 1959 - though ofcourse the Tibetan Government in Exile has been a useful 'human rights' weapon for the US to beat China with from time to time. Meanwhile, Tibet itself has been settled (colonised) with Chinese and its demography radically changed. And the Tibetan Government in Exile with a Tibetan Parliament in Exile (elected by a 'grass roots' Tibetan diaspora) is left with websites which promote the justice of the Tibetan cause. Unsurprisingly there is no shortage of Tibetan websites: Government of Tibet in Exile, Central Tibetan Administration, Tibetan Parliament in Exile, London Office of the Government of Tibet in Exile, Office of Tibet in New York, Office of Tibet in Pretoria, South Africa and so on. The short point is that Tibet will not get freedom until the Chinese empire (like the Soviet empire and the British empire before it) disintegrates."
Nadesan Satyendra in Concerning KP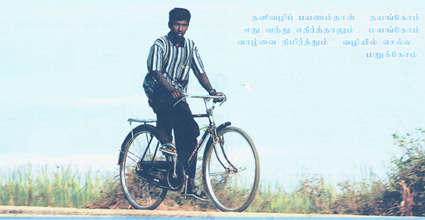 தனிவழிப் பயணம்தான்... தயங்கோம்
எது வந்து எதிர்த்தாலும்... மயங்கோம்
வாழ்வை நிமிர்த்தும்.. வழியில் செல்ல...
மறுக்கோம்... Oru Paper, UK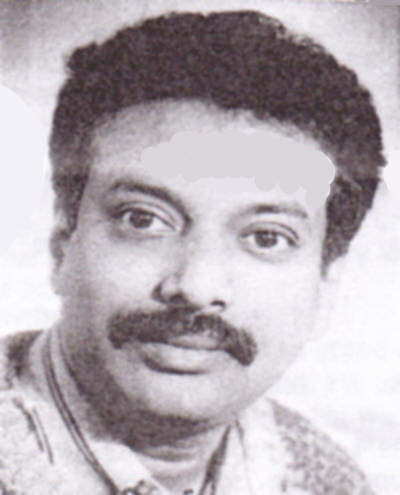 2. "..One aspect of the deprivation of the Tamil nation is the paucity of intellectual investment made at a local level. Like capital on a global scale, the intellectual resources of the Tamil people too have been drawn towards metropolitan centres, within Sri Lanka and abroad, leaving the peripheral Tamil nation impoverished and void of knowledge. However, the dialectics of oppression is such that, even as impoverishment is imposed at every level, vigorous resistance and the emergence of self confident patriotic consciousness has been nurtured by the same process. In spite of this heroic response, the existence of an intellectual void within the nation has not only been obvious but its effects highly damaging...There are two models ... The first model emphasises theoretical excellence and originality; the second effectiveness in making a practical intervention. The first could dismiss the second as eclectic; the second could criticise the first for being elitist. However, each of the two approaches are indispensable, for effective action is impossible without guidance by sound ideas, and sound ideas alone are useless if not accessible for the process of social transformation." Mahalingam Maha Uthaman, 1988
Sathyam Commentary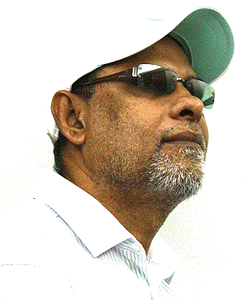 Concerning KP - Nadesan Satyendra Revised 11 August 2009 "
I myself do not take the view that KP is moved by motives of personal advancement. If that was so, I do not believe that KP would have committed more than 25 years of his life to do the things that he did to further the Tamil Eelam struggle for freedom. Nor for that matter would KP have received the blessings and support of Velupillai Pirabakaran... Be that as it may, it is not that I do not have my own concerns. But those concerns arise for a different reason... The undeniable fact is that international actors and agencies who conspired to defeat the Tamil armed resistance movement, continue to devote their energies to influence the way that the Tamil diaspora responds in the future. ... KP will therefore have to secure his own integrity (

and

the integrity of the struggle) against the pressures that he will be undoubtedly face... I fear that given his personal situation (evidenced for instance by the restrictions placed on his travel) KP will be particularly vulnerable to such pressures - and presumably he recognises that the rug can be pulled from under his feet should he stray too far outside the 'permitted' line." more
Reflection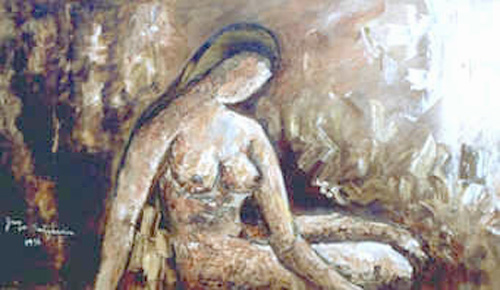 "...It is sometimes urged by our British friends that the British public have an open mind on the Indian question and that we would gain much if we could win their sympathy by means of our propaganda. I do not, however, think that the British public have an open mind on the Indian question
.
.. In India, administration and exploitation go hand in hand, and it is not exploitation by a group of British capitalists and financiers, but the exploitation of India by Great Britain as a whole... That is why India has not been made a party question by the great political parties in Great Britain. That is why the policy of brutal repression and persecution was continued in India even when there was a Labour Government in power in London. I know that there are individual members in the Labour Party who rise above selfish consideration and who are sincere in their desire to do justice to India. But however much we may admire them and however cordial our personal relations with them may be, the fact remains that they are not in a position to influence party decisions. And, judging from our past experience, we may say that we cannot expect any improvement in the Indian situation through a change of Government in Downing Street..."
Subhas

Chandra

Bose in London, 10 June 1933
"...Subhash Chandra Bose's life was a beacon to me, lighting up the path I should follow. His disciplined life and his total commitment and dedication to the cause of his country's freedom deeply impressed me and served as my guiding light..." Velupillai Pirabakaran, 'How I Became a Freedom Fighter', April 1994
Liberation Tigers of Tamil Eelam - International Relations Department
Reflection
"Telling the truth is always revolutionary" Antonio Gramsci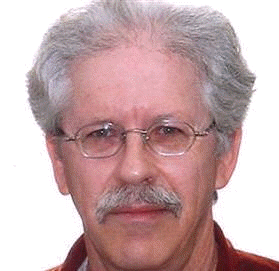 "...I have neither the moral standing nor the slightest desire to disparage the courage of those who engage in non-violence.... But, non-violence, so often recommended.. has never 'worked' in any politically relevant sense of the word, and there is no reason to suppose it ever will. It has never, largely on its own strength, achieved the political objectives of those who employed it... There are supposedly three major examples of successful nonviolence: Gandhi's independence movement, the US civil rights movement, and the South African campaign against apartheid. None of them performed as advertised. The notion that a people can free itself literally by allowing their captors to walk all over them is historical fantasy..." Nonviolence: Its Histories and Myths - Professor Michael Neumann, 2003
The Strength of an Idea - இலட்சியத்தின் பலம்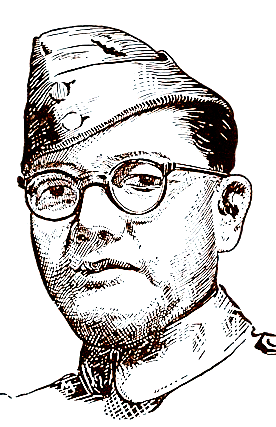 Presidential Speech
by
Subhas

Chandra

Bose at the Third Indian Political Conference

at Friar's Hall, London, on Saturday, June 10, 1933
- 76 years ago
"Apparently the British Government think that they are strong enough to resist successfully the demand of the Indian people. And if they are strong enough to resist us, it clearly shows that the most strenuous efforts of the Indian people since 1920 have failed to bring us appreciably nearer to our goal of "Swaraj". India therefore must resolve to launch another fight on a bigger and more intensive scale.
The intellectual and practical preparation for this must be scientific and must rest on objective foundations. The intellectual preparation for this task will entail the following measures :
(i) A scientific examination of the strong and weak points of British Rule in India in relation to the Indian people.

(ii) A scientific examination of the strong and weak points of the Indian people in relation to British Rule in India.

(iii) A scientific examination of the rise and fall of empires in other parts of the world.

(iv) A scientific examination of the history of freedom movements in other lands and a study of the gradual evolution of freedom in all its aspects in this world.
When this study is completed-and not till then-shall we be able to form a conception of the magnitude of the task that awaits us. Our next requirement will be a party of determined men and women who will take upon themselves the task of delivering India-no matter what the suffering and sacrifice involved may be. Whether India will be able to free herself and to live once again as a free nation will depend on whether she can produce the requisite leadership. Her ability to produce the requisite leadership will be the test of her vitality and of her fitness for "Swaraj". more
Tamil Nation Library: Nations & Nationalism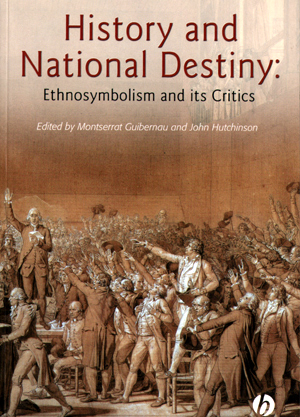 Guibernau, Montserrat and John Hutchinson -
History and National Destiny: Ethnosymbolism and its Critics
'...what gives nationalism its power are the myths, memories, traditions, and symbols of ethnic heritages and the ways in which a popular living past has been, and can be, rediscovered and reinterpreted by modern nationalist intelligentsias. It is from these elements of myth, memory, symbol and tradition that modern national identities are reconstituted in each generation, as the nation becomes more inclusive and as its members cope with new challenges...' more
Revisited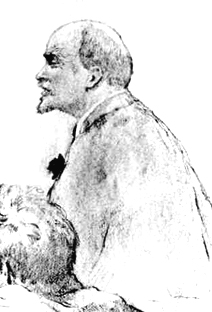 Where to Begin? - V.I.Lenin May 1901 "In recent years the question of "what is to be done" has confronted Russian Social-Democrats with particular insistence. It is not a question of what path we must choose (as was the case in the late eighties and early nineties), but of what practical steps we must take upon the known path and how they shall be taken. It is a question of a system and plan of practical work. And it must be admitted that we have not yet solved this question of the character and the methods of struggle, fundamental for a party of practical activity, that it still gives rise to serious differences of opinion which reveal a deplorable ideological instability and vacillation. .." more
Reflection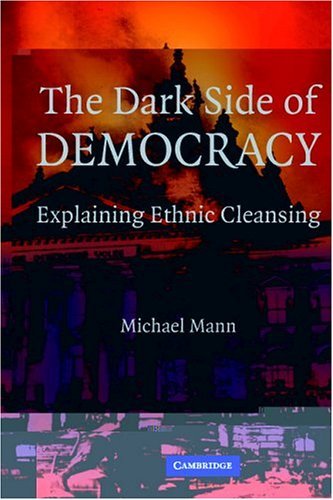 1. "...Where a significant minority movement is already making collective political demands on a state dominated by another ethnic or religious group, these demands will neither wither away nor be repressed, once aired and organized. The nation-state ideal is too strongly entrenched in the modern world for them to be simply repressed or ignored...... I predict that Indonesia will be unable to assimilate or repress Aceh or West Papuan autonomy movements; India will be unable to assimilate or repress Muslim Kashmiris or several of its small border peoples; Sri Lanka will be unable to assimilate or repress Tamils.....Though I am not attempting here to morally blur good and evil, in the real world they (good and evil) are connected. Evil does not arrive from outside of our civilization, from a separate realm we are tempted to call "primitive." Evil is generated by civilization itself. Consider the words of three prominent historical figures. We tend to think of President Thomas Jefferson as embodying Enlightened reason. Indeed, it was in the name of the advance of civilization that he declared that the "barbarities" of the native American Indians "justified extermination." A century later, President Theodore Roosevelt, a decent modern man, agreed, saying of the Indians, "extermination was as ultimately beneficial as it was inevitable." Forty years on, a third leader said, "It is the curse of greatness that it must step over dead bodies to create new life." This was SS Chief Heinrich Himmler, who is rightly considered as the personification of evil. Yet he and his colleague Adolf Hitler said they were only following in the Americans' footsteps. As I will argue here, murderous ethnic cleansing has been a central problem of our civilization, our modernity, our conceptions of progress, and our attempts to introduce democracy. It is our dark side. As we will see, perpetrators of ethnic cleansing do not descend among us as a separate species of evildoers. .. We can denounce them, but it is just as important to understand why they did it. ..The proposition underlying this book is that murderous ethnic cleansing comes from our civilization and from people, most of whom have been not unlike ourselves..." " Michael Mann in "The Dark Side of Democracy - Explaining Ethnic Cleansing, 2005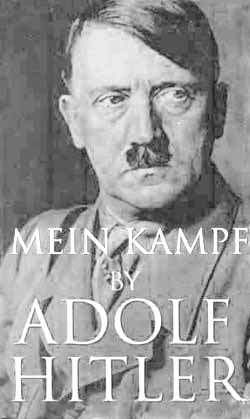 2. "...Some men seemed to have a mania for sniffing behind everything and were, so to say, always in a permanent state of pregnancy with magnificent plans and ideas and projects and methods. Naturally their noble aim and ideal were always the formation of a committee which could pretend to be an organ of control in order to be able to sniff as experts into the regular work done by others. ...The best means of making committees innocuous, which either did nothing or cooked up impracticable decisions, was to give them some real work to do. It was then amusing to see how the members would silently fade away and were soon nowhere to be found..." Adolf Hitler in Mein Kampf