Whats New Archive

-
August 2008 -
"...அரிய சாதனைகள் செய்யப்படுவது வலிமையினால் அல்ல - விடா முயற்சியினால்தான்..."
Week Ending: Saturday 30 August 2008
International Relations in the Age of Empire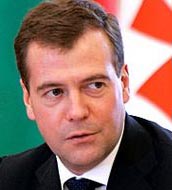 1. Why Russia recognised independence of South Ossetia and Abkhazia - Dmitry Medvedev, President of Russia, in Financial Times together with
Comment by
tamil

nation.

org

"It should not be a matter for surprise that
President Dmitry Medvedev makes no mention of the relevance of the Baku-Tbilisi-Ceyhan pipeline from Azerbaijan to Turkey via Georgia to the decision taken by Russia...we are reminded of the words of Rupert Emerson in
From Empire to Nation - The Rise to Self-Assertion of Asian and African Peoples "...All too often self-determination is a right to be defended in lofty terms when it is politically advantageous and to be rejected when it is not.".".. more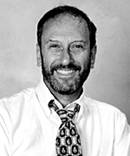 2.The Georgian Dogs Of August - Or Shmucks Of Our Time - Professor Saul Landau "
Stupid leaders interpret words to satisfy their political desires. They miss vital nuances in dangerous international relations. On August 7, Mikheil Saakashvili ordered Georgia's armed forces to invade South Ossetia, a secessionist province bordering Russia. In so doing, he joined other heads of state who won dunce caps with disastrous decisions based on failure to understand the obvious. Georgia's President apparently counted on US backing, albeit his "good friend" George W. Bush had not explicitly promised to send US forces if needed... Now what? President Medvedev has stopped the "well-intentioned" West from reducing Russian power... Western capital and diplomacy steered a Baku-Tbilisi-Ceyhan pipeline from Azerbaijan to Turkey via Georgia. No Russian participation - or profit. Western capital and political know how poured into Ukraine and Georgia to usher in "democratic revolutions" - anti-Russian; they tried and failed in Belarus..." more
Indictment Against Sri Lanka: Censorship, Disinformation & Murder of Journalists
Tamil journalist J.S. Tissainayagam indicted on terrorist charges "Today's charges against Tissainayagam cite a magazine, North Eastern Monthly, which the journalist edited in 2006, according to his lawyer, M.A. Sumanthiran, who spoke with CPJ by telephone this morning. Two charges relate to articles Tissainayagam wrote for the magazine. The journalist's lawyer told CPJ that the government said the articles incited communal disharmony, an offence under the Prevention of Terrorism Act. A third charge says he furthered an act of terrorism by collecting money from NGOs to publish the magazine, he told CPJ..." more
Tamil Nadu & the Struggle for Tamil Eelam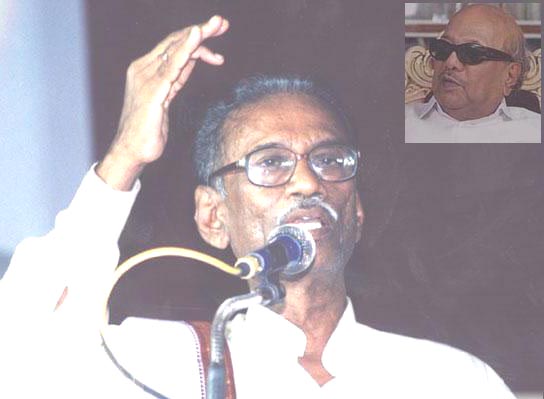 Karunanidhi Turns on Nedumaran:
பழ.நெடுமாறன் கட்டுரைக்கு கருணாநிதி கவிதையில் பதிலடி
together with
Comment by
tamil

nation.

org
"It is unfortunate that
Chief Minister Muthuvel Karunanidhi
should use his literary skills to attack Pala .Nedumaran, a Tamil leader who has steadfastly supported the Tamil Eelam Freedom Struggle for more than a quarter of a century. It is unfortunate but it will not come as a surprise to 70 million Tamils living in many lands. It will not come as a surprise because
Chief Minister Muthuvel Karunanidhi
has frankly declared that his policy on Tamil Eelam is the same as New Delhi's policy on Tamil Eelam." more
International Relations in the Age of Empire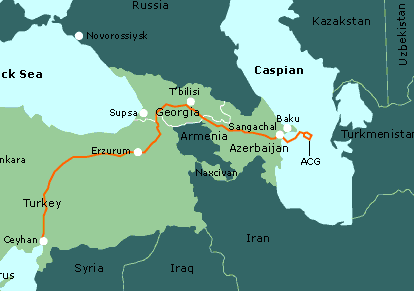 It is Oil and Gas, Stupid!.... the Caspian Oil/Gas Pipeline from Baku through Georgia to the Meditarranean Sea...
1. Russia's Upside in the Georgia Conflict - Boris Kagarlitsky "Coming from U.S. politicians, the argument that Georgia's territorial integrity should be preserved doesn't sound very convincing. After all, it was the United States that set an example after it invaded sovereign Iraq and overthrew the local government. It later separated Kosovo from sovereign Serbia...The war with Georgia was a sharp turning point in U.S.-Russian relations. From now on, the desire to punish Moscow will become an important component of U.S. foreign policy. The underlying conflict of interests will turn into a protracted confrontation. Paradoxically, this conflict will most likely turn out to be good news for Russia. What Washington thinks is punishment for Moscow may in fact turn out to be a blessing..."
more
2. Template for peace is inclusion -Paul Keating "..In a Western and elitist way, we have viewed China's right to its Olympic Games, to its 'coming out', its moment of glory, with condescension and concessional tolerance.The Western critic feeling the epicentre of the world changing but not at all liking it, seeks to put down these vast societies on the basis that their political and value systems don't match up to theirs... The Nuclear Non-Proliferation Treaty entered by compliant States in 1970 is on the verge of collapse.The Treaty represents perhaps the most egregious example of international double dealing of any international regime...The plain fact is, there can be no non-proliferation without de-proliferation" together with Comment by tamilnation.org "Mr. Keating's speech is essential reading for those concerned with international relations in the age of empire (and all of us are concerned in one way or another - 'Just because you don't take an interest in politics doesn't mean politics won't take an interest in you.'- Pericles, 430 BC). .." more
Comments to include
Reflection -
Cheryl Berger on Freedom is not Free
Why do we call it freedom
when freedom is not free.
The cost was blood and sweat
and tears that bought our liberty....

For many left their loved ones
their friends, their families
Standing true to oaths once taken
to defend our liberties.

Holding fast they fought for freedom
both at home and then abroad
Spilling blood upon the waters
o'er the ground on which they trod.

Wounded from the many battles
in mire and blood their bodies lay
The dead with mouths wide open
forming words they'd never say.

Seeing eyes no longer seeing
hearing ears no longer hear
Hearts once beating stilled and quiet
loved ones close no longer near.

And though their hopes and dreams were shattered
let their deaths not be in vain
We must keep forever burning
freedom's torch, the victor's flame.

For they died for you, America
your freedom was not free
For t'was their blood and sweat and tears
that bought your liberty.

So when you speak again of freedom
may your hearts be filled with pride
And your gratitude for those
who for your freedom fought and died.
Week Ending: Saturday 23 August 2008
Indictment against Sri Lanka: Enactment of Sinhala Only Law to incdude
Genesis of Sinhala

Only

& Tamil

Also

"I wish to speak a word of explanation with regard to my desire to include Tamil also. I had always the intention that Tamil be spoken in Tamil speaking provinces, and that Tamil should be the official language in the Tamil speaking provinces. But as two-thirds of the people of this country speak Sinhalese, I had the intention of proposing that only Sinhalese should be the official language of the Island; but it seems to me that the Tamil community, who speak Tamil, wish that Tamil also should be included on equal terms with Sinhalese. The great fear I had was that Sinhalese being a language spoken by only 3 million people in the whole world would suffer, or may be entirely lost in time to come, if Tamil is also placed on an equal footing with it this country. The influence of Tamil literature, a literature used in India by over 40 million and the influence of Tamil films and Tamil culture in this country, I thought might be detrimental to the future of the Sinhalese language; but if it is the desire of the Tamils, that Tamil also should be given an equal status with Sinhalese, I do not think we should bar it from attaining that position..."
Mr.J.R.Jayawardene on "Sinhala Only and Tamil Also" in the Ceylon State Council, 24th May 1944
Tamil National Forum
Tamil Digital Renaissance to include
Google in Tamil "
The global nature of our mission is reflected in the phrases the "world's information" and "universally accessible."..Following on this theme, we'd like to highlight a few new products that enable a better online experience for Tamil speakers around the world..."
more
Comments to include
From Professor Bob Rothstein, USA 19 August 2008 "I cannot find two publications that you list: "Envisioning New Trajectories for Peace in Sri Lanka" (2006) and "International Dimensions of the Conflict in Sri Lanka". Could you tell me how I might find these works? I am a Professor of International Relations in the US but am currently living in London". together with Response by tamilnation.org more
International Relations in the Age of Empire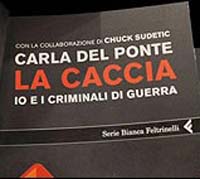 Don't Forget Yugoslavia - John Pilger "The former chief prosecutor of the International Criminal Tribunal for Yugoslavia in The Hague, Carla Del Ponte, this year published her memoir 'The Hunt: Me and War Criminals'. ..the book reveals unpalatable truths about the west's intervention in Kosovo.... the justification for the Nato bombing was that the Serbs were committing "genocide" in the secessionist province of Kosovo against ethnic Albanians. David Scheffer, US ambassador-at-large for war crimes, announced that as many as "225,000 ethnic Albanian men aged between 14 and 59" may have been murdered... With the Nato bombing over, international teams descended upon Kosovo to exhume the "holocaust". The FBI failed to find a single mass grave and went home..."
more
Reflection
21 Years ago on Winning Real Estate... "Indian troops were winning the real estate in their battle with Tamil guerrillas last week, but their main political target, Velupillai Prabakaran, commander of the separatist Liberation Tigers of Tamil Eelam, reportedly escaped to fight another day. After a two-week siege, 8,000 Indian soldiers were said to have captured all but a few pockets of resistance in Jaffna, the northern stronghold of Sri Lanka's Tamil minority..."
New York Times, 25 October 1987
War & Armed Conflict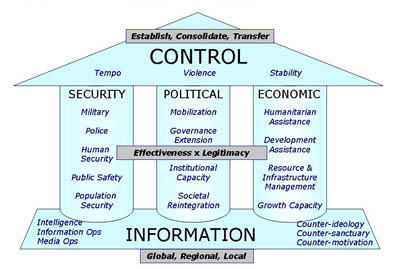 Three Pillars of Counterinsurgency - Dr David J. Kilcullen, Chief Strategist, Office of the Coordinator for Counterterrorism, U.S. Department of State, September 2006 "...whatever our political objective, our functional objective is to impose a measure of control on the overall environment. But in such a complex, multi-actor environment, �control� does not mean imposing order through unquestioned dominance, so much as achieving collaboration towards a set of shared objectives. If this sounds soft, non-lethal and non-confrontational, it is not: this is a life-and-death competition in which the loser is marginalized, starved of support and ultimately destroyed. The actors mount a lethal struggle to control the population.
..
There is no known way of doing counterinsurgency without inflicting casualties on the enemy: there is always a lot of killing, one way or another... and in a counterinsurgency environment, operating amongst the people, force is always attended by collateral damage, alienated populations... Politically, the more force you have to use, the worse the campaign is going...Marginalizing and out-competing a range of challengers, to achieve control over the overall socio-political space in which the conflict occurs, is the true aim...
" together with
Comment by
tamil

nation.

org
"Dr.Kilcullen's remarks in September 2006 are helpful in furthering an understanding of US approaches to counter insurgency. Two years later, his remark that
'politically, the more force you have to use, the worse the campaign is going' may be an useful yardstick to measure the success of the US campaigns in Afghanistan and Iraq...".
more
Revisited: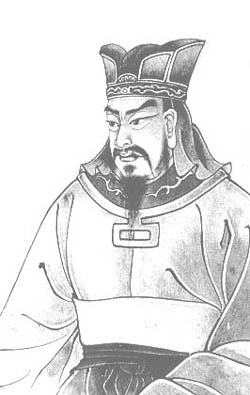 1. Sun Tzu on the Art of War Sun Tzu on Illusion & the Tactical Paradox: When able appear unable
"Twenty five centuries have passed since Sun Tzu wrote the Art of War, one of the world's earliest military treatises. He wrote: "A true victory can be won only with a strategy of tactical positioning, so that the moment of triumph is effortless..." Sun Tzu explains such techniques as the use of camouflage, the creation of illusion and the gathering of intelligence. Tactical paradox is the ability to project to the opponent a contradictory view of one's position or plan. Sun Tzu believed that this was fundamental to a clever strategy.
"Thus when able, they appear unable.
When employed they appear useless.
When close, they appear distant.
When distant, they appear close.
They lure through advantages,
And take control through confusion.
When angry, they appear to submit.
When proud, they appear to be humble.
When comfortable, they appear to toil.
When attached they appear separated.
They attack when the opponent is unprepared.
And appear where least expected.
This is the Strategist's way of triumph.
It must not be discussed beforehand."
Superior leaders spend their time and effort beforehand, calculating, estimating, analysing and positioning. Sun Tzu pointed out: "Skilful strategists put themselves beyond attack by becoming invisible, seamless, without error. At the sametime they gather intelligence and analyse it in light of their objectives. They move in the 'same direction as the larger trends in their world, so that they can harness the timeliness of that momentum. Then they wait for their opponent to move, for well positioned Strategists are led to triumph through the actions of their opponents..." more
2. What is really wrong with the counter insurgency methods? - Dharmaretnam Sivaram " The American and British governments have spent vast resources to study and constantly improve on their common and specific counter insurgency methods ...Sri Lanka is easily the only country in the world to fight its insurgency with the backing of all the important nations across the global political spectrum.... And yet something is obviously going wrong. There are three reasons that may be attributed to the apparent failure of western counter insurgency - CI - methods in Sri Lanka... Firstly, the LTTE has developed over the years a fairly sophisticated counter-counter insurgency system. Secondly, it has consistently focused its resources on building a conventional force and on preserving the

minimum required territory

to sustain such a force. And thirdly it never lets itself be inveigled or coerced into the political space that is so necessary for diluting and mystifying the basic cause fuelling the insurgency..."

together with note

by

tamil

nation.

org

more
Week Ending: Saturday 16 August 2008
Tamil National Forum
Tamil Nation Library: Unfolding Consciousness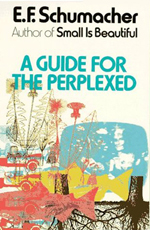 E. F. Schumacher
- A Guide for the Perplexed
"...In modern times there is no lack of understanding of the fact man is a social being and that 'No man is an Iland, intire of it selfe' (John Dunne, 1571-1631). Hence there is no lack of exhortation that he should love his neighbour - or at least not to be nasty to him - and should treat him with tolerance, compassion and understanding. At the same time, however, the cultivation of self knowledge has fallen into virtually total neglect, except, that is, where it is the object of active suppression.
That you cannot love your neighbour, unless you love yourself; that you cannot understand your neighbour unless you understand yourself; that there can be no knowledge of the 'invisible person' who is your neighbour except on the basis of self knowledge - these fundamental truths have been forgotten even by many of the professionals in the established religions.
Exhortations, consequently, cannot possibly have any effect; genuine understanding of one's neighbour is replaced by sentimentality, which ofcourse crumbles into nothingness as soon as self interest is aroused... Anyone who goes openly on a journey into the interior, who withdraws from the ceaseless agitation of everyday life and pursues the kind of training - satipatthana, yoga, Jesus Prayer, or something similar - without which genuine self knowledge cannot be obtained, is accused of selfishness and of turning his back on social duties. Meanwhile, world crisis multiply and everybody deplores the shortage, or even total lack, of 'wise' men or women, unselfish leaders, trustworthy counselors etc. It is hardly rational to expect such high qualities from people who have never done any inner work and would not even understand what was meant by the words..." more
Week Ending: Saturday 9 August 2008
Reflections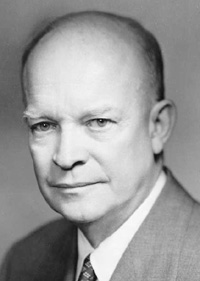 ��I voiced to him [Stimson, US Secretary of War] my grave misgivings, first on the basis of my belief that Japan was already defeated and that dropping the [atom] bomb was completely unnecessary, and secondly because I thought that our country should avoid shocking world opinion by the use of such a weapon whose employment was, I thought, no longer mandatory as a measure to save American lives. It was my belief that Japan was, at that momement, seeking some way to surrender with a minimum loss of 'face'.� Dwight D. Eisenhower:The White House Years: Mandate For Change, 1953 - 1956
Doubleday & Company Inc., New York, 1963, pp. 312-313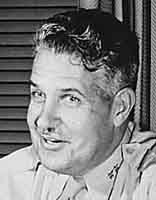 "�I particularly wanted Kyoto as a target because, as I have said, it was large enough an area for us to gain complete knowledge of the effects of an atom bomb. Hiroshima was not nearly so satisfactory in this respect." US General Leslie Groves: Now It Can Be Told (Story of the Manhattan Project), Andre Deutsch, London, 1963, p.275
International Relations in the Age of Empire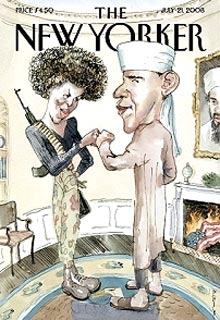 1.Obama and the Empire - William Blum "The New Yorker magazine in its July 14 issue ran a cover cartoon that achieved instant fame. It showed Barack Obama wearing Muslim garb in the Oval Office with a portrait of Osama bin Laden on the wall. Obama is delivering a fist bump to his wife, Michelle, who has an Afro hairdo and an assault rifle slung over her shoulder...The cartoon makes fun of the idea that Barack and Michelle Obama are some kind of mixture of Black Panther, Islamist jihadist, and Marxist revolutionary. But how much more educational for the American public and the world it would be to make fun of the idea that Obama is even some kind of progressive..." more
2. The Lies Of Hiroshima Are The Lies Of Today - John Pilger
...

"The atomic bombing of Hiroshima and Nagasaki was a criminal act on an epic scale. It was premeditated mass murder that unleashed a weapon of intrinsic criminality... The question begs: are the rest of us to be mere bystanders, claiming, as good Germans did, that "we did not know"?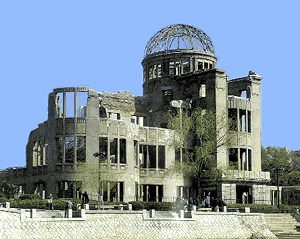 Do we hide ever more behind what Richard Falk has called "a self-righteous, one-way, legal/moral screen [with] positive images of western values and innocence portrayed as threatened, validating a campaign of unrestricted violence"? Catching war criminals is fashionable again. Radovan Karadzic stands in the dock, but Sharon and Olmert, Bush and Blair do not. Why not? The memory of Hiroshima requires an answer." more
Human Rights & Humanitarian Law: On the 63rd Anniversary of the Hiroshima Bombing on 6 August 1945
Revisited:
Hiroshima & Nagasaki -

the Worst Terror Attacks in Human History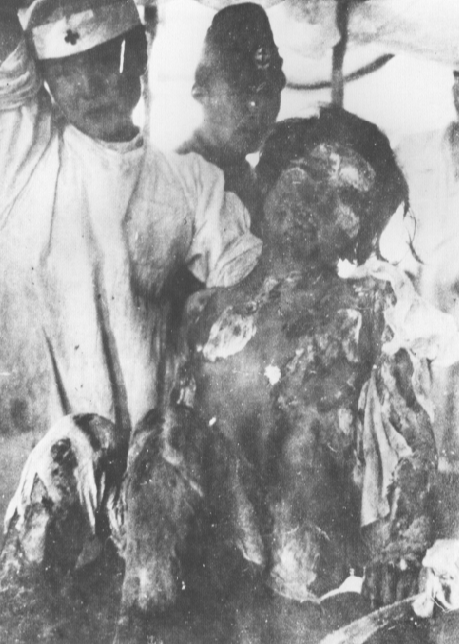 "...If terrorism is the massacre of innocents to break the will of rulers, were not Hiroshima and Nagasaki, terrorism on a colossal scale?..." Hiroshima, Nagasaki & Christian Morality - Patrick J. Buchanan, August 2005
...
and the lies of US President Harry S. Truman... "..We have discovered the most terrible bomb in the history of the world.... This weapon is to be used against Japan between now and August 10th. I have told the Sec. of War, Mr. Stimson, to use it so that military objectives and soldiers and sailors are the target and not women and children.(!) Even if the Japs are savages, ruthless, merciless and fanatic, we as the leader of the world for the common welfare cannot drop that terrible bomb on the old capital or the new. He and I are in accord. The target will be a purely military one..." US President Harry S. Truman, Diary, July 25, 1945 more
International Relations in the Age of Empire
1. Empires Don't Build Rivals - Justin Podur "..In the background of the Indo-US nuclear deal now going into "overdrive", as well as the increasing economic co-operation and (most importantly) the joint military exercises and interoperability efforts and acquisitions made by India, there is a geopolitical notion: that the US is building India's military capacity in order to counter potential rivals China and Russia in the region... (But) Empires don't build great powers. They build clients and dependencies..."
2. Revisited Arundhati Roy On Intellectual Engagement "..The facts are there in the world today. .. But what does information mean? What are facts? There is so much information that almost all becomes meaningless and disempowering....To expose things is quite different from being able to effectively resist things... I don�t agree with the term, Intellectual. Anybody with skills and intelligence can be intellectual. A cobbler is an intellectual... People are constantly in search of idols, heroes, villains, sirens � in search of individuals, in search of noise. Anybody in whom they can invest their mediocre aspirations and muddled thinking will do..." more
Reflection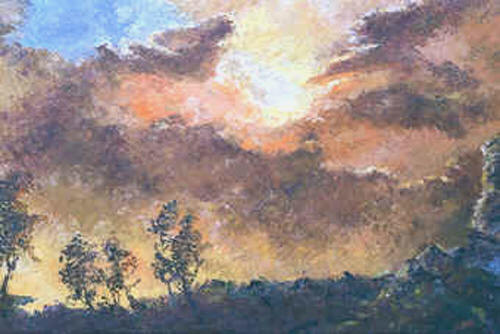 Awakening -
Painting in Oils by Jayalakshmi Satyendra
1. "...Movements for justice throughout the world and throughout history always begin with and are sustained by a moral statement, a value idea...Movements are sustained when there are enough people whose imagination is captivated by a vision that lifts them beyond wherever they may be and which encourages them to have a better idea of themselves and their history into what they might or could become...Values are the essential principles of life without which life would be without meaning � things would fall apart, and the centre cannot hold. They are agents of social cohesion... in (Martin Luther King's) words
'people cannot devote themselves to a great cause without finding someone who becomes the personification of the cause'...
" N Barney Pityana, Vice Chancellor. University of South Africa in Liberation, Civil Rights & Democracy, The Martin Luther King, Jr Memorial Lecture, 2004 in The Strength of an Idea
2. "..It seems to me that it is only when we are truly prepared to give

of ourselves

for that which we believe, that we contribute. Otherwise we make noise. We need to look no further than Velupillai Pirabakaran for proof of that. In a conversation with an Australian expatriate in the Vanni in 2004, Pirabakaran said -
"உயிரைக் கொடுக்கத் தயாராய் இருக்கிறவர்களைத் தான் அவர்கள் வேட்டையாடுகரார்கள்"
"It is those who are prepared to give their lives that they are engaged in hunting."
It is this thyagam, it is this willingness to suffer to bring about change, which has made Velupillai Pirabakaran the undying symbol of the resistance of the people of Tamil Eelam to alien Sinhala rule..
"
Nadesan Satyendra in
Some Reflections on 'Sri Lanka: Reign of Anomy'
Week Ending: Saturday 2 August 2008
Sinhala Buddhist Ethno Nationalism - Masquerading as Sri Lankan 'Civic Nationalism' : The Mask Slips


Pictures that speak a thousand words...
Mr.
Niranjan de Silva Deva-Aditya, MEP frequently wonders about converting Tamils to Buddhism
"...Frequently now I wonder whether Sri Lanka would have been a much more peaceful and much more homogeneous place if say 40% or so of the Tamil speaking population had been Buddhists and not exclusively Hindu or Christian. Is taking the Buddhist religion to Tamil people such a difficult task?.. " together with
Comment by
tamil

nation.

org:
"..It is right that the Member of the European Parliament, Mr. Niranjan de Silva Deva-Aditya, who is a Sinhalese, should wonder. And that too, frequently. If he wonders frequently enough he may even ask himself why it is that for the past two thousand years and more that which he appears to consider a not 'difficult task' was not accomplished..." more
Sathyam Commentary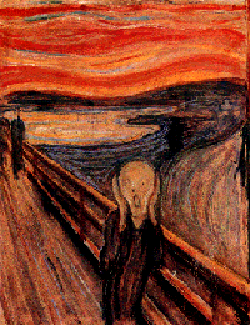 Some Reflections on 'Sri Lanka: Reign of Anomy' - Nadesan Satyendra "Charles Ponnuthurai Sarvan's essay on 'Sri Lanka: Reign of Anomy' which is published in tamilnation.org at his request, affords an opportunity to reflect on some matters of general relevance to the Tamil Eelam struggle for freedom. Anomy or anomie, 'in contemporary English, means a condition or malaise in individuals, characterized by an absence or diminution of standards or values. The word comes from the Greek - the prefix a: 'without', and nomos: 'law'.' Charles Sarvan describes his Essay as a 'personal statement on the ethnic conflict' in Sri Lanka. Therein lies its strength - and perhaps, some of its weakness. Said that, though one may disagree with Sarvan, one will find it difficult to question the authenticity of that which he was moved by 'an inner compulsion' to write..." more
Comments to include
Harsh Raghuvir
[

[email protected]

] " Hello, I would like to enquire as to whether your organization advocates an independent Tamil Nadu? Thanks." together with
Response by
tamil

nation.

org

"The short answer is No. For a longer answer please see Tamil Nation & the Unity of India, written seven years ago on 3 February 2001 wherein we said, inter alia
"...The break up of India, if it comes will not come from the efforts of

tamil

nation.

org

. It will come

despite

our efforts. It will come from a failure of political leaders in India to openly recognise that India is a multi national state - and recognise the enduring wisdom of the words of Pramatha Chaudhuri in 1920..."
more
Media & the Tamil Struggle
Revisited Video Images: the Strategic Dimension, D.Sivaram "...It is now generally accepted that the conduct of modern warfare is not only about troops, weapons, generals and battlefields - it is also about perceptions. The manner in which a war is perceived by states

and their populations

today can have a strategic impact on its conduct..." more

Alage Alage Thamil Alage