Tamil National Forum
1. தொல்காப்பியன் writes from Switzerland -தமிழ்த் தேசியத்தை விழுங்க முயற்சிக்கும் சிங்கள தேசியம் - "இராணுவ ரீதியாகத் தமிழ் மக்களின் விடுதலைப் போராட்டத்தை அடக்கிய சிங்கள அரசு, இப்போது வரலாற்று ரீதியாக அவர்களை அடிமைப்படுத்தி, தமிழ்த் தேசியத்தைச் சிதைக்கும் முயற்சியில் இறங்கியுள்ளது... தமிழ் மக்களின் தாயகக் கோட்பாட்டைச் சிதைத்து, அவர்களின் தனித்துவமான தேசிய அடையாளங்களை அழிப்பதன் மூலம் தன்னாட்சி உரிமைக்கான எழுச்சியையும் கோரிக்கையையும் பலவீனப்படுத்துவது தான் சிங்களத்தின் நாசகாரத் திட்டம்...அடுத்த கட்டமாக 'ஈழம்' என்ற வார்த்தையையே இல்லாமல் செய்வதற்கு சிங்கள அரசாங்கம் குறிவைத்திருக்கிறது. ஈழம், தமிழ், முஸ்லிம் போன்ற வார்த்தைகளை கொண்ட கட்சிகளின் பெயர்களைத் தடைசெய்ய அரசாங்கம் முயற்சிப்பதாகத் தகவல்கள் வெளியாகின்றன. " more
2. செல்லத்துரை சத்தியநாதன் - தலைவர் வீரச்சாவு விடயத்தில் உண்மை உறங்கக்கூடாது 'நமது உணர்வுகளின் தேவை மட்டுமல்ல அரசியல் தேவையும் கூட ... தலைவர் அவர்கள் வீரச்சாவடைந்தமை தெரிந்திருந்தும் அதனை மறுப்பதும் மறைப்பதும் ஒரு அடிப்படை நேர்மையீனம். இந்த நேர்மையீனம் சுயநலத்தின் அடிப்படையிலிருந்து எழுகிறது என வாதிட நான் முன்வரவில்லை. மாறாக, எந்தப் பொதுநோக்கு காரணமாவும் நாம் நேர்மையீனத்தை நியாயப்படுத்திவிட முடியாது." more
Indictment Against Sri Lanka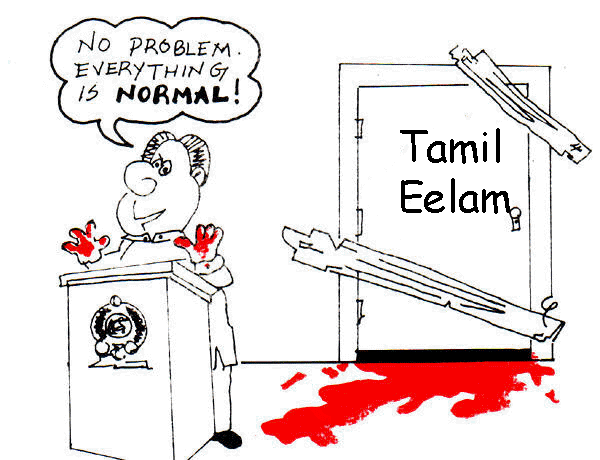 The Charge is Ethnic Cleansing - Sri Lanka's 60 Year Record - Nadesan Satyendra ...
"Ethnic cleansing is about assimilating a people. It is about destroying the identity of a people, as a people. And it often occurs in stages. The preferred route of a conqueror is to achieve his objective without resort to violence - peacefully and stealthily. But when that fails, the would be conqueror turns to murderous violence and genocide to progress his assimilative agenda. Genocides do not just happen. In the island of Sri Lanka, the record shows that during the past sixty years and more, the intent and goal of all Sinhala governments (without exception) has been to secure the island as a Sinhala Buddhist Deepa. The current Sri Lanka President Mahinda Rajapaksa is simply the latest in a long line of leaders of the Sinhala Buddhist nation, a nation which dare not speak its name. It is a nation which seeks to masquerade as a multi ethnic 'civic' 'Sri Lankan' nation - albeit with a Sinhala Lion flag , with an unrepealed Sinhala Only Act, with Buddhism as the state religion, and with the Sinhala name 'Sri Lanka' which it gave itself unilaterally in 1972 ....." more
The Accused in the Dock - Sinhala Sri Lanka Heads of Government - 1948 todate...
Tamils - a Trans State Nation - Tamil Nadu
Reflections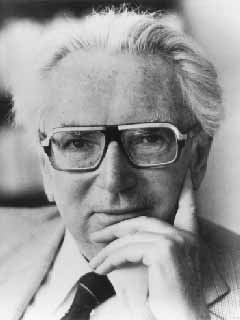 "...We who lived in concentration camps can remember the men who walked through the huts comforting others, giving away their last piece of bread. They may have been few in number, but they offer sufficient proof that everything can be taken from a man but one thing: the last of the human freedoms - to choose one's attitude in any given set of circumstances, to choose one's own way... Since Auschwitz we know what man is capable of. And since Hiroshima we know what is at stake..."
Viktor Frankl in Man's Search for Ultimate Meaning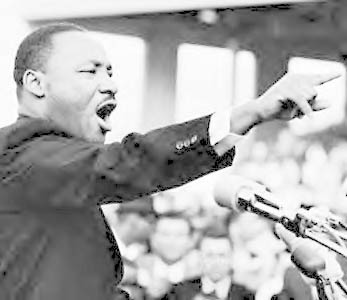 "... There are those, and they are often sincere people, who say to Negroes and their allies in the white community, that we should slow up and just be nice and patient and continue to pray, and in a hundred or two hundred years the problem will work itself out because only time can solve the problem... I think there is an answer to that myth. And it is that time is neutral. It can be used either constructively or destructively. And I'm absolutely convinced that the forces of ill-will in our nation, the extreme rightists in our nation, have often used time much more effectively than the forces of good will... Somewhere we must come to see that social progress never rolls in on the wheels of inevitability. It comes through the tireless efforts and the persistent work of dedicated Individuals. And without this hard work, time itself becomes an ally of the primitive forces of social stagnation. And so we must help time, and we must realise that the time is always right to do right.." Martin Luther King - Speech at Stanford University in Palo Alto, California, 1968
Tamils - a Trans State Nation
Liberation Tigers of Tamil Eelam to include
Tamil National Forum
1. Krishna Ambalavanar writes from Switzerland இன்றைய வரலாற்றுக் கடமை "தோல்வியில் இருந்து மீண்டெழுதல், இன்றைய வரலாற்றுக் கடமை இது. "இயற்கை எனது நண்பன். வாழ்க்கை எனது தத்துவாசிரியன். வரலாறு எனது வழிகாட்டி." இது தமிழீழத் தேசியத் தலைவர் வே.பிரபாகரன் கூறிய மிகப் பிரபல்யமான கருத்து.......தமிழீழ தேசிய விடுதலைப் போராட்டம் பாரிய பின்னடைவைச் சந்தித்தற்கான காரணங்கள் ஆராயப்பட்டு, அவை கண்டறியப்பட வேண்டும். அப்போது தான் எமது வரலாற்றுத் தோல்வியில் இருந்து எம்மால் மீட்சிபெற முடியும். தோல்வியில் இருந்து பாடம் கற்கின்ற மனிதனே வரலாற்றைப் படைப்பான்..." more
2. Shan Thavarajah writes from Switzerland - உண்மைகள் பிடிவாதமானவை
"ஏசுவார்கள் எரிப்பார்கள்
உண்மையை எழுது
உண்மையாகவே எழுது"
யோகர் சுவாமிகள்
இன்று புலம்பெயர் தமிழ் மக்களிடையே ஒரு உண்மையை மறைத்து விடுவதற்குப் பகிரங்க முயற்சி நடப்பதைக் கண்கூடாகக் காண்கின்றோம்... உண்மைக்கு முன்பு நடுநிலைமை என்று ஏதும் இல்லை எனக் கூறும் ஊடகங்கள் நடுநிலைமையுடன் நடக்கவும் இல்லை, உண்மையை வெளிப்படுத்தவும் இல்லை. சிறி லங்கா அரசுடனான ஊடக யுத்தத்தில் உயிர்ப்பலியான மாமனிதர்கள், நாட்டுப்பற்றாளர்கள் போன்றோர் பணியாற்றிய ஊடகங்கள் கூட இதுவிடயத்தில் சரியான ஒரு நிலைப்பாட்டை எடுக்கவில்லை என்பதே கவலைக்குரியது..." more
Comments to include
முயன்றால் முடியும் - MakizhNan.P, Madison, USA "தங்களுடைய தமிழர்களுக்கான இணையம் அருமையாக உள்ளது. தற்செயலாக சாதி பற்றி தேடிய பொழுது இவ் இணையத்தை படிக்க நேர்ந்தாலும், அருமையான விடயங்களை தவறவிட்டு விட்டோம் என்ற எண்ணம் மேலோங்கியது. ஈழத்தின் திறவுகோல் தமிழகத்தின் கையில் உள்ளது, ஆனால் தமிழகமோ சாதிப் பிடியில் உள்ளது. முயன்றால் முடியும். அன்புடன் "
International Relations in the Age of Empire - India
1. Today - India Bans Communist Party of India -Maoist (CPI-M) "The Indian government has banned the Maoist Communist Party of India as a terrorist group, giving security forces enhanced powers of arrest. The move provides Indian police with the power to detain members of the party even if they have not been involved in insurgent activity. Earlier, five states across east and central India were put on a high alert as the Maoists called a two-day strike. One district in West Bengal briefly fell under almost total Maoist control. The rebels said the strike they declared was in response to the "war" on people in Lalgarh, West Bengal, where security forces launched an offensive in recent days. Lalgarh had been under the virtual control of the rebels since November..." more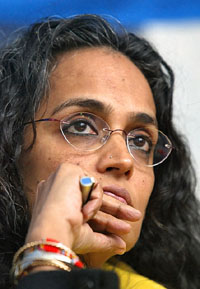 2. Two Years Ago 'It's outright war and both sides are choosing their weapons' - Arundhati Roy in conversation with Shoma Chaudhury, Tehelka, March 2007 "... to equate a resistance movement fighting against enormous injustice with the government which enforces that injustice is absurd. The government has slammed the door in the face of every attempt at non-violent resistance. When people take to arms, there is going to be all kinds of violence - revolutionary, lumpen and outright criminal. The government is responsible for the monstrous situations it creates...does this mean that people whose dignity is being assaulted should give up the fight because they can't find saints to lead them into battle?. " more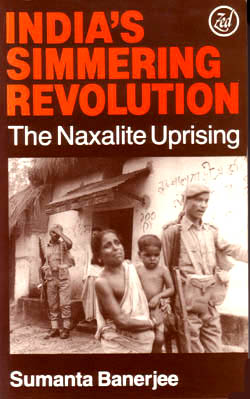 3. 25 years ago India's Simmering Revolution: The Naxalite Uprising
- Sumanta Banerjee "...The term `Naxalite' (from Naxalbari) has continued to symbolize any assault on the assumptions and institutions that support the established order in India. It has become a part of the common speech all over India, and along with 'Huk' of Philippines, 'Al Fatah' of Palestine and `Tupamaros' of Uruguay, has today found a place in the vocabulary of world revolution... Obituarists of the movement have always proved to be premature in their pronouncements. If the movement was contained and declared "crushed" in one part of India it soon erupted in another, sometimes a very unexpected corner of the country. Naxalbari was followed by Srikakulam: Srikakulam by Debra-Gopiballavpur; Debra-Gopiballavpur by Birbhum; Birbhum by Bhojpur -where still today, peasant guerrillas of the CPI (M-L) continue to fight back against a repressive feudal regime... The ideologue of the movement - fiery-eyed, frail Charu Mazumdar, who was a victim of cardiac asthma and was driven to death by police persecution - was fond of saying: "No word ever dies. Our words remain embedded among the people... One who doesn't dream and can't make others dream, can never become a revolutionary." more
Tamil Diaspora: a Trans State Nation - United Kingdom to include
1. Tamils march in London over Sri Lanka's concentration camps "...The UK, the USA, and other European countries which had banned the LTTE, having played a major part in its demise, found themselves unable to protect the now defenceless Tamil civilians from the onslaught by the Sri Lankan state. The Sri Lankan government used its sovereignty as a shield to keep away these countries whilst it carried out its genocide with impunity. It is continuing to use the same argument to prevent the international community from investigating its war crimes against Tamils..." British Tamil Forum Memorandum to UK Prime Minister, Gordon Brown
2. Geetha Maheshwaran Reflects on Giving a Sympathetic Ear and Going Marching "...
In April, a march was organized in central London and, for the first time in my life, I decided that I needed to go and be part of this public protest. We took our 13 year old son, who felt passionately that he needed to go and support his fellow Tamils in Sri Lanka, and I was moved to tears to see the sheer number of people, of all ages and from all walks of life, walking and chanting together in unity to make their voices heard. It felt so good to be able to do something, however small..." more
Reflection
"Man can affect his own development and that of his surroundings only so far as he has a clear view of what the possibilities of action open to him are. To do this he has to understand the historical situation in which he finds himself: and once he does this, then he can play an active part in modifying that situation. The man of action is the true philosopher: and the philosopher must of necessity be a man of action.
.. Each of us changes himself, modifies himself to the extent that he changes and modifies the complex relations of which he is the heart.. The error of the intellectual consists in believing that it is possible to know without understanding and especially without feeling and passion... that the intellectual can be an intellectual if he is distinct and detached from the people-nation, without feeling the elemental passions of the people, understanding them and thus explaining them in a particular historical situation, connecting them dialectically to the laws of history, to a superior conception of the world... History and politics cannot be made without passion, without this emotional bond between intellectuals and the people-nation. In the absence of such a bond the relations between intellectuals and the people-nation are reduced to contacts of a purely bureaucratic, formal kind; the intellectuals become a caste or a priesthood...' Gramsci quoted in Spirituality and the Tamil Nation - Nadesan Satyendra 10 May 1998, Revised 24 January 2009
Liberation Tigers of Tamil Eelam to include
"The declaration of the transnational government may be intended to help it keep the independence hopes of the diaspora alive so that the LTTE can maintain its financial networks, analysts said." more
""Sri Lanka's Tamil Tiger rebels are trying to rise from the ashes of their devastating battlefield defeat, swearing off violence and pledging to transform their internationally shunned terror group into a democratic movement for Tamil statehood. Their rebranding effort faces long odds. There are also signs that the Tamil Diaspora is divided over whom to support. The TamilNet Web site, seen as a mouthpiece for the rebels, has refused to carry statements from Pathmanathan ..."
Tamil National Forum
1. N.Sivarama Krishnan on Coming to Terms with the Death of Prabhakaran "...It is high time that we accept the reality that most of our dearest leaders, including V.Prabhakaran, were killed on that fateful day of 17 May at Mullivaikkal. If we believe that He will come back and stage Eelam war 5, we are deceiving ourselves and afraid of accepting the reality. We all know that whoever who is born in this earth, has to die one day. Our fore fathers thus said " Mudi sarnthu Nadanra Mannarum Mudivil Oru Pidi Sambalavaar" - Even the king who was crowned and ruled the country, at the end will become handful of ashes". So, our Prabhakaran is also no exception. Physically, he is no more with us. But he lives in his spirit, in our hearts as a leader who took our nation glory to an unprecedented height..."
more
2. Dr.R.Lambotharam writes from Canada -
எங்கள் வரலாற்றுக் கடமை "எமது உணர்ச்சிகளை உரமாக்கி, ஒருங்கிணைந்து தமிழர் என்ற உணர்வோடு மட்டுமல்லாது விவேகத்தோடும் நமது சமகால நிகழ்வுகளையும், இழப்புகளையும், சவால்களையும், பொறுப்புகளையும் அணுகவேண்டிய காலம் இது.." more
3. Sachi Sri Kantha writes from Japan -
A Gift to King Mahinda
"It seems that these days, President Mahinda Rajapakse seems to be enjoying his newly anointed role as the King of Sri Lanka. The first segment of his surname 'Raja' literally means a king. He and his courtiers are floating in the air. I thought that it wouldn't be bad to present him with a gift of a story..." more and...
Mervyn de Silva on Prabhakaran - 19 Years Ago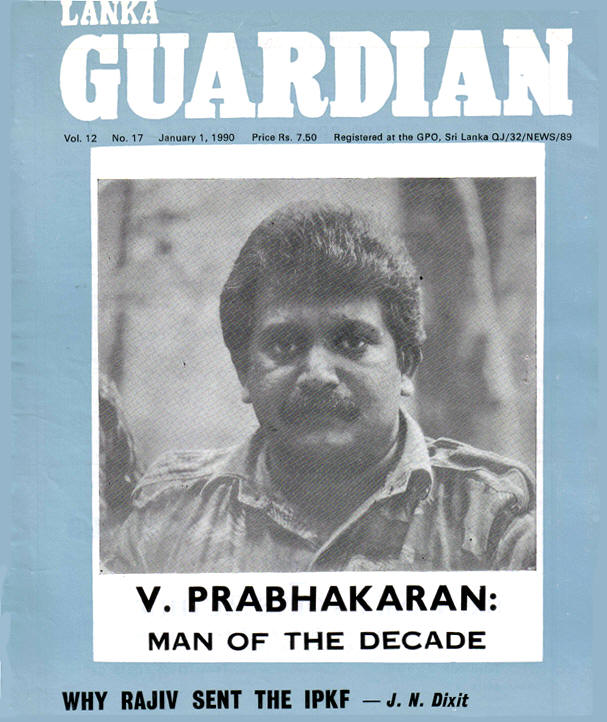 Sathyam Commentary
Confronting the Death of Velupillai Prabhakaran - Nadesan Satyendra, 18 June 2009
"I have never met Velupillai Prabhakaran. Neither have I ever spoken to him. I did not know him personally. Again, it is not that I have agreed with everything that he said or did. Yet, when he died on 17 May 2009, I felt a deep sense of personal loss. I grieved. In my grief I was moved to revisit the words of Fidel Castro Ruz at his trial in October 1953 -

'...The man who abides by unjust laws and permits any man to trample and mistreat the country in which he was born is not an honorable man. When there are many men without honor, there are always others who bear in themselves the honor of many men. These are the men who rebel with great force against those who steal the people's freedom, that is to say, against those who steal honor itself. In those men thousands more are contained, an entire people is contained, human dignity is contained ... "

Velupillai Prabhakaran rebelled with great force against those who stole his people's freedom. In him, something of the honour and dignity of an entire people, an entire nation was contained. It is not surprising therefore that his death evoked a deep sense of personal loss amongst those who feel - and who feel deeply - that they belong to that people and to that nation. It would have been surprising if it had not.

It is also understandable that there are those amongst the Tamil people, in Tamil Nadu and elsewhere, who have found it difficult to reconcile themselves to his death and want to believe that he continues to live. Understandable, but they do a great disservice both to Velupillai Prabhakaran and to the cause for which he gave more than 37 years of his life..." more
Indictment against Sri Lanka - Sri Lanka's Continued Ethnic Cleansing ... - after Tamil Armed Resistance Ended on 17 May 2009 - the Record Speaks...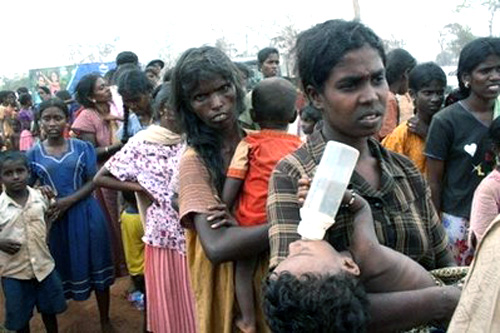 Tamils languishing in Sri Lankan Death Camps - Richard Dixon, Daily Telegraph Blog, 14 June 2009
" "Torture, Rape and Murder are used against the Tamils all over the country. But these incidents are now widely reported in these notorious camps. Recent visits by some international reporters confirm that many mothers cry uncontrollably because their daughters are being raped by the Sri Lankan security forces when they are taken for questioning. Most parents with teenagers never sleep at night because they are worried that their sons and daughters will be abducted. The names of young people are often called out and they have to go and meet the security forces. Some of them come back, others do not. UN has recently reported that thirteen thousands Tamils are already missing from these camps.Instead of using poison gas to kill all the Tamils in seconds, Sri Lankan government is withdrawing food, medicine and clean water and making the people to live in horrific conditions, so that the Genocide can be carried out slowly inside closed doors." more
Reflection
"அலங்கார மேடைப் பேச்சுகளினாலே, தமிழ்த் தேசியத்தை வனைந்தெடுக்க முடியாது. அடிப்படையில், அது நிபந்தனையற்ற தமிழர் சுயாதீனத்தை வலியுறுத்துவது. தமிழ்மொழி மூலம் தமிழருடைய வாழ்வையும், வளத்தையும் அரண் செய்வது; அணி செய்வது. கலை-இலக்கிய வாழ்க்கையிலே தமிழ்ப்படைப்புகள் மூலம் சுகம் பெறுவது. தமிழின் வளத்தையும் ஞானத்தையும் புதிய உச்சங்களுக்குக் கொண்டு செல்ல உதவும் அந்த மகத்தான உந்துதலுக்கும் உணர்ச்சிக்கும் பெயர்தான் தமிழ்த்தேசியம். அது தமிழர் சமூகத்தை ஊழல்களிலிருந்து மீட்கும் மந்திர சக்தி பெற்றது" - Badri Seshadri, Tamil Nadu, 2004
Tamil Eelam Freedom Struggle
ஒரு மடல் - தயா மோகன், விடுதலைப்புலிகள் மட்டு, அம்பாறை அரசியற் துறை. "உலகின் தலைவிதியை நிர்ணயிக்கும் சக்தியாக இருக்கக்கூடிய அமெரிக்கா தலைமையிலான அணி இன்று தமிழர்களின் பக்கம் ஓரளவு இருக்கின்றது என்பதனையிட்டு நாம் ஆறுதலடையவேண்டும். இன்றுள்ள நிலையில் இவைதான் நமக்கு சாதகமான நிலை. போரை முடிவுக்கு கொண்டு வந்துவிட்டதாக சிங்களம் மார்தட்டி வெற்றிக்கழிப்பில் இருக்கின்ற நிலையில் சிங்கள தேசத்தின் அடுத்த கட்ட நகர்வையே இன்று சர்வதேசம் எதிர்பார்த்துள்ளது. சிங்களம் எம் மக்களுக்கு கௌரவமான ஒரு தீர்வை முன்வைக்காது என்பது நம்க்குத்தெரியாத ஒன்றல்ல. ஆனால், அது சர்வதேசத்திற்கு தெரியும் காலம் வரும் வரையில் நாம் உறுதி தளராத மனவுறுதியுடன் பணிகளை முன்னெடுத்துச் செல்லவேண்டும். இவைகள் ஒருபுறமிருக்க அதற்கு முன்னதாக நாம் சிங்களத்தின் சிறைக்குள் அகப்பட்டுக்கிடக்கும் எம் மக்களைப்பற்றியும் எம் போராளிகள் பற்றியும் உடனடியாக கரிசனை செய்யவேண்டியவர்களாக நாம் இருக்கின்றோம். more
Tamil National Forum
கிருஸ்ணா அம்பலவாணர், writes from Switzerland "வரலாற்றுத் தவறுசெய்த தமிழினமே உனக்கு ஒருமடல் - மூன்று தசாப்தமாக தமிழ் மக்களுக்குத் தலைமை தாங்கி வழிநடத்திய மாபெரும் விடுதலை அமைப்பான தமிழீழ விடுதலைப் புலிகள் இயக்கத்தின் தலைவர் மேதகு வே. பிரபாகரன் அவர்களின் மறைவினால் ஏற்பட்டிருக்கின்ற வெற்றிடத்தை எவராலும் நிரப்பவே முடியாது... அவரது மரணம் தொடர்பாக இருக்கின்ற முரண்பாடான கருத்துகள், அடுத்த கட்டம் பற்றிய எமது சிந்தனைகளையும் மாற்று நடவடிக்கைகளையும் முடக்கிப் போட்டிருக்கிறது. அந்த மரணம் ஈழத் தமிழனத்தால் மட்டுமன்றி உலகத் தமிழினத்தாலேயே ஏற்றுக் கொள்ள முடியாத ஒன்றாக - ஜீரணிக்க முடியாத ஒன்றாக இருப்பினும் யதார்த்த நிலையில் இருந்து தான் அதை நாம் நோக்க வேண்டும். ஆனால், இந்த விடயத்தில் ஈழத் தமிழினம் பிளவுபட்டு நிற்பது வேதனைக்கு உரியது. வெட்கத்துக்கு உரியது. தனது வாழ்வின் 37 வருடங்களை முழுமையாகவே ஈழத் தமிழருக்காகவே அர்ப்பணித்த ஒரு ஒப்பற்ற தலைவனுக்கு இறுதி மரியாதை கூடச் செய்ய முடியாதளவுக்கு நாம் முட்டாள்களாக நிற்கிறோம்.." more
Struggle for Tamil Eelam
Anita Pratap on 'Lessons to be learnt from the rout of the LTTE'
"...
the lesson to be learnt at the personal level is that inflexibility is a fatal flaw. Compromise is not opportunism, but the art of survival. Prabhakaran had four reasonable chances for a peaceful settlement-in 1987 with India, in 1990 with R. Premadasa, in 1994 with Chandrika Kumaratunga and in 2003 with Ranil Wickramasinghe through the Norway-brokered peace process. But Prabhakaran was uncompromising about Eelam. In the final analysis, he not only failed in his mission, but brought untold suffering to the Tamils, whose rights he sought to champion. A whole generation of Sri Lankans-both Tamils and Sinhalese-paid a high price. History will probably neither forget nor forgive Prabhakaran."
together with Comment by tamilnation.org Et Tu Anita Pratap! "Inflexibility is a fatal flaw. Compromise is not opportunism. It is an art form. It is the art of survival. George Orwell could not have put it better. It may be that survival as an art form is something which Anita Pratap is well qualified to talk about. But she errs in extending her life experience to those who, unlike her, have been willing to put their lives on line in a struggle to win freedom for their people. She herself may hopefully gain - at the personal level - by learning some lessons from the lives of those who were inflexible in their commitment to freedom and who were not concerned with 'surviving' without freedom - persons such as Baghat Singh, Subhas Chandra Bose and Velupillai Prabhakaran himself."... more
Revisited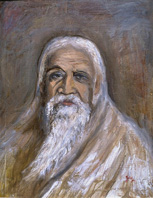 The Relevance of Sri Aurobindo: His Early Political Life & Teachings

- Nadesan Satyendra
- first published 24 Years Ago in 1985
".. Sri Aurobindo's relatively short political life and his brilliant political writings exemplify a stage in the Indian freedom struggle - a stage that is common to many struggles of an oppressed people who seek to break the oppressive structures of their society. It is a stage which reflects the reaction of a people who see the failure of the path of petitioning and pleading to achieve anything at all except a perpetuation of the rule by the established ruler... Sri Aurobindo's stay in prison (in 1909) marked a turning point in his personal evolution. It also represented a turning point in the development of the Indian freedom struggle. The ink of the journalist had not proved to be much more effective than the pen of the petition drawer. The bomb in the hand of the militant had not proved much more effective than the breath of the orator. The repressive power of the state prevailed over both. Almost all the leaders of the freedom movement were either in jail or in self imposed exile. Aurobindo expressed his feelings in his famous Uttarpara speech, soon after his release from prison: "When I went to jail the whole country was alive with the cry of Bande Mataram... when I came out of jail I listened for that cry, but there was instead a silence. a hush had fallen on the country and men seemed bewildered... No man seemed to know which way to move, and from all sides came the question, 'What shall we do next? What is there that we can do?' I too did not know which way to move, I too did not know what was next to be done.." ... Great expectations that are not fulfilled are usually followed by an even greater despondency and all that remained was a sullen silence... (But 12 years later) another young Bengalee, Subhas Chandra Bose followed Aurobindo's footsteps by spurning the Indian Civil Service after having passed the examination in 1920 from Fitzwilliam Hall in Cambridge University. Subhas Chandra Bose wrote to his brother on 23 February 1921:
"The principle of serving an alien bureacracy is one to which I cannot reconcile myself. Besides the first step towards equipping oneself for public service is to sacrifice all worldly interests - to burn one's boats as it were - and devote oneself whole heartedly to the national cause... The illustrious example of Aurobindo Ghosh looms large before my vision. I feel that I am ready to make the sacrifice which that example demands me."