INTERNATIONAL FRAME &
Tamil Struggle for Freedom : China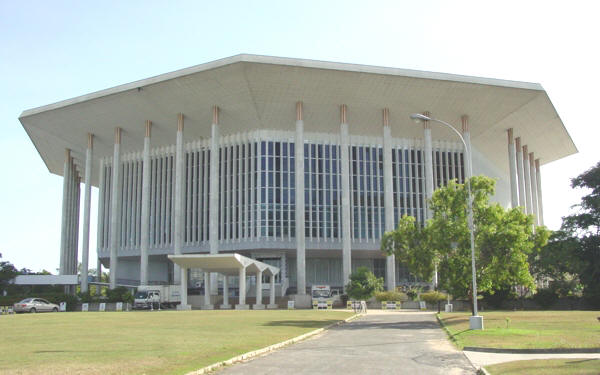 'China, a benign and sincere friend of Sri Lanka'
- Sri Lanka Foreign Minister Lakshman Kadirgamar, 9 April 2005
---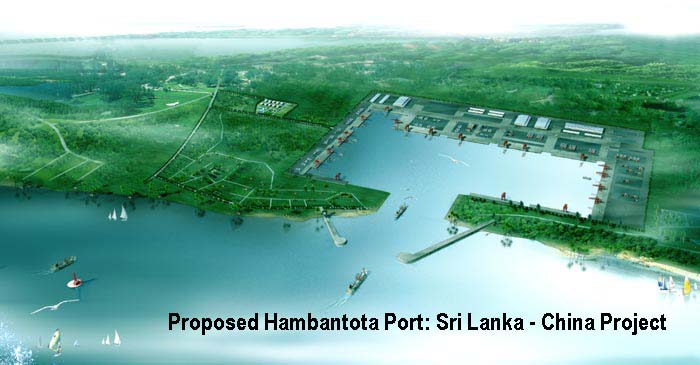 Chinese billions in Sri Lanka fund battle against Tamil Tigers, 2 May 2009
China - Sri Lanka's Biggest Aid Donor
"The Sri Lankan government has been able to disregard international concern over its civil war with Tamils because of financial and military backing by China, a senior former Indian intelligence official was quoted saying on Saturday. The Times newspaper said China has replaced Japan as Sri Lanka's biggest foreign donor giving the island-nation nearly a billion US dollars last year. By comparison, the US gave $7.4 million last year, and Britain 1.25 million pounds."
Chinese Communist Party vows to advance ties with Sri Lanka's ruling party, 9 April 2009
China undertakes construction of Hambantota Port, 11 April 2005
China's Submarine Base in Maldives? 8 May 2005
China, Sri Lanka Joint Communique, September 2005
From "China fear" to "China fever", February 2006
LTTE Attacks Galle Naval Base & US Cancels Joint Naval Exercise with Sri Lanka, 18 -20 October 2006
US - India - China - Sri Lanka - Pakistan: Matrix - Rahul Bedi, 25 October 2006
Another U.S. base in the Indian Ocean? - Acquisition and Cross-Servicing Agreement & the Indo Sri Lanka Accord, 9 March 2007
Sri Lanka President Mahinda Rajapakse leaves for China , February 2007
China moves into India's back yard -Sudha Ramachandran in Asia Times, 13 March 2007
China to build port in Sri Lanka, B. Muralidhar Reddy . Hindu, 13 March 2007
COLOMBO: China and Sri Lanka on Monday initialled an agreement worth $360 million for the construction of the Hambantota harbour in the south.

The agreement was signed by the representatives of the China Harbour Engineering Company Limited and the Sino Hydro Corporation Limited and the Sri Lanka Ports Authority.

The pact is a follow up to the recent visit of President Mahinda Rajapaksa to Beijing. Eight agreements including one for the development of the Hambantota district zone were concluded during the visit. "This is a large scale investment project granted from the Chinese Government as a direct and immediate response to the President Mahinda Rajapaksa's request made during the state visit to China recently," said an official statement.

It said Mr. Rajapaksa had instructed deputy chairman of the Sri Lanka Ports Authority Priyath Bandu Wickrama to commence construction by June. The Chinese government will fund 85 per cent of the cost. The statement said the Government had the environmental impact assessment and the progress report. The port has the potential to provide direct employment to 6,000 persons and indirect employment to 50,000. "
China's Oil Quest Across India's Cauvery Basin - B. Raman 26 March 2007
"China's oil quest is set to reach the Mannar area of Sri Lanka adjoining the likely oil/gas bearing Cauvery basin of South India. A Chinese energy foothold in this key area has been facilitated by the Government of President Mahinda Rajapakse to balance an Indian presence in this area."
Chinese Defence Policy: Building International Stability - Lt Gen Zhang Qinsheng, Deputy Chief of the General Staff, People's Republic of China - Speech from English transcript at 6th

International Institute For Strategic Studies (IISS), Shangri-La Dialogue

Singapore, Saturday 2-4 June 2007
"China must lead the resistance to the Western intention to create an Israel in South Asia" Comrade Wimal Weerawansa, JVP - 5 June 2007
Boosting Maritime Capabilities in the Indian Ocean, Dipanjan Roy Chaudhury, New Delhi, India, 23 August 2007
" Recently, Sri Lanka allocated an exploration block in the Mannar Basin to China for petroleum exploration. This allocation would connote a Chinese presence just a few miles from India's southern tip, thus causing strategic discomfort. In economic terms, it could also mean the end of the monopoly held by Indian oil companies in this realm, putting them into direct and stiff competition from Chinese oil companies....It is Sri Lanka's strategic location that has prompted Beijing to aim for a strategic relationship with Colombo..."
50 years Ties between China - Sri Lanka Commemorated, 27 September 2007
US should help defeat LTTE - Comrade Wimal Weerawansa, JVP to US Amabassador, 2 October 2007
China Film Festival opens in Sri Lanka, 4 April 2008
China hands over Galle Red Cross complex to Sri Lanka, 6 April 2008