Home > Tamils - a Nation without a State> Struggle for Tamil Eelam > Indictment against Sri Lanka > Sri Lanka's Shadow War '02 to '07: Introduction & Index > the Record Speaks....
INDICTMENT AGAINST SRI LANKA
Sri Lanka's War on Eelam Tamils
...in the Shadow of a Ceasefire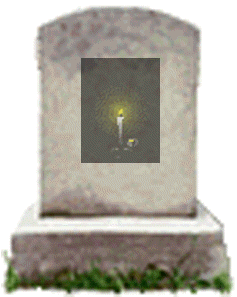 The reporting period for the following statistics is for the seven weeks from March until 18 April 2006. The statistics given is for civilian deaths and disappearances that occurred in Northeast during this period. As can be seen the deaths and disappearances are caused almost entirely by Sri Lankan Armed Forces (SLAFs) and its paramilitaries.

The data is collated from what is reported in the local print media. Some have been reported as separate NESOHR reports. Others have been confirmed through preliminary investigation by NESOHR staff by telephone. The threat to life of NESOHR staff to work in the GoSL areas remains. We wish to emphasize that all of our members, except those working in LTTE areas, are keeping away from NESOHR work due to threat to their lives.

The violence in large scale in Trincomalee town on 12 April 2006 while SLAFs stood by has created fear among civilians that past history of large scale violence by SLAFs may repeat. In addition to the killing of 20 civilians another 50 were injured in the Trincomalee violence. Many have displaced due to fear and are living in schools as refugees. Shops and residents owned by civilians were set alight. Small business owners have been targets of killings in Vavuniya and Jaffna. Due to their high visibility in the community, business owners turn into easy targets.
Killings by district

Batticaloa

12

Jaffna

17

Mannar

4

Trincomalee

21

Vavuniya

8

TOTAL

62
Civilian killings from March to 18 April 2006 in Northeast
Name of victim

Date

Violation type

Offender

Location of incident

District

Age

Gender

Occupation

Mohamed Navas

5-Mar-06

Shot

Paramilitary

Oddumavadi, Valaichenai

Batticaloa

22

M

M Jawfar

6-Mar-06

Shot

Paramilitary

Women's Market Road, Eravur-1

Batticaloa

45

M

Small business owner

Kovinthan Vijeyarasa

9-Mar-06

Shot

Paramilitary

Vellaikutty junction

Batticaloa

21

M

Mason

Vairamutthu Arulpragasam

20-Mar-06

Dead body

found

Paramilitary

Pillaiyarady

Batticaloa

32

M

Laborer

1 civilian

20-Mar-06

Dead body

found

Paramilitary

Manresa Training Centre

Batticaloa

M

Siththiravel Selvam

20-Mar-06

Shot

Paramilitary

Iyankerny in Eravur

Batticaloa

36

M

Jude

22-Mar-06

Shot

Paramilitary

Kurumankadu

Vavuniya

M

Bus conductor

M. Gunaratnam

22-Mar-06

Shot

Paramilitary

Kurumankadu

Vavuniya

M

Small business owner

Ponniah Murugesu

24-Mar-06

Shot

Paramilitary

Sasthrikulankulam

Vavuniya

40

M

Small business owner

Kulathunga Regikanth

25-Mar-06

Stabbed

Paramilitary

Valaichenai

Batticaloa

M

Builder of tsunami homes

Thambirajah Thankarajah

28-Mar-06

Stabbed; dead body found

Paramilitary

Onthachchimadam

Batticaloa

55

M

Vanniasingham Vigneswaran

7-Apr-06

Shot when entering bank in HSZ

Paramilitary

Trincomalee Harbour

Trincomalee

M

To be elected TNA

MP to replace Joseph Pararajasingham

murdered Dec 2005in church

Pathmanathan Shanmugaratnam

10-Apr-06

Shrapnel

Unidentified

Mirusuvil

Jaffna

55

M

Aid worker

29

M

Selvendra Pradeepkumar

10-Apr-06

Thambu Gopalasingham

12-Apr-06

Shot

Paramilitary

Paruthiyaddaippu

Jaffna

26

M

Driver of minibus

D.M.Kasun Samantha

12-Apr-06

Violence by rioters as Sri Lankan Armed Forces stood by: 20 civilians killed; 50 civilians injured; 55 homes burnt in Sivayagapuram and Mihinthapuram; 3,550 people

displaced, taking refuge in schools; 32 businesses affected

23

M

Thavarajah Mahaluxmy

12-Apr-06

42

F

Antonyraj Geethanadani

12-Apr-06

33

F

Thavarajah Selvakumari

12-Apr-06

18

F

Kandasamy Thiraviam

12-Apr-06

56

F

A.M.Sudubanda

12-Apr-06

39

M

T. H. Rashmi Dilrangi

12-Apr-06

8

F

Myoora Pedige Sivamani

12-Apr-06

30

F

Velu

Nantheswaran

12-Apr-06

28

M

M.S.M.Rilvan

12-Apr-06

36

M

S.M.Farook

12-Apr-06

55

M

L. H .Ashanka

Milan

12-Apr-06

21

M

L.H.Susantha

12-Apr-06

20

M

Chandra

Mathiwus

12-Apr-06

50

M

M.Selvarajah

12-Apr-06

44

M

1 civilian

12-Apr-06

Nissanka

12-Apr-06

M

V. Venkatraman

12-Apr-06

30

M

T. Namasivarajah

12-Apr-06

28

M

S. Maheswary

12-Apr-06

60

F
Selvaratnam Vijeyakumar

12-Apr-06

Shot

Paramilitary

Mirusivil Ussan

Jaffna

M

Small businessowner

1 civilian

13-Apr-06

Three civilians killed by a claymore placed by SLAF

SLAFs

LTTE controlled region - Mullikulam

Mannar

M

1 civilian

Lakshmi

13-Apr-06

13-Apr-06

52

M

F

S Nishanthan

13-Apr-06

Claymore

SLAFs

LTTE controlled region - Semamadu

Vavuniya

17

M

Driver

Panchadcharam
Kirupakaran

13-Apr-06

Shot

Paramilitary

Chavakachcheri

Jaffna

36

M

Small business owner

Thambiraja Thayaparan

13-Apr-06

Shot

Paramilitary

Sarasalai, Chavakachcheri

Jaffna

31

M

Small

business

owner

Thamabaiya Ratnasabapathy

13-Apr-06

Shot

Paramilitary

Allarai in Meesalai North

Jaffna

64

M

Retired police inspector

Kuhaneswaran

13-Apr-06

Three shot;

dead body

found

SLAFs

LTTE controlled region - Puliyankulam

Vavuniya

38

M

46

M

Nagulendrarasa

13-Apr-06

Thiraviyan

13-Apr-06

33

M

Junai Mohammed Aziz

14-Apr-06

Shot

Paramilitary

Munneswaran Rd Thenmaradchi

Jaffna

25

M

Small business owner

Naguleswaran

15-Apr-06

Claymore

SLAFs

LTTE controlled area‑
Thadchanamaruthamadu

Mannar

M

Smalll business owner

Thevarajah

Mariyathas

15-Apr-06

Shot

Paramilitary

Manal Olungai, Munai, Vadamaradchy

Jaffna

26

M

Small business owner

Ramalingam

Sakilan

17-Apr-06

Shot

Paramilitary

Thenmaradchchi

Jaffna

30

M

Small business owner

Atputharasa Sureshkumar

17-Apr-06

Claymore

SLAFs

Chavakachcheri , Post Office Road

Jaffna

16

M

Student

Kanapathipillai Koneswaran

17-Apr-06

Shot

Paramilitary

Karuvakerni,

Valaichenai

Batticaloa

24

M

Kunapal Suresh

17-Apr-06

Shot

Paramilitary

Karuvakerni,

Valaichenai

Batticaloa

24

M

Easan

17-Apr-06

Shot

Paramilitary

Santhiveli

Batticaloa

24

M

Thiyagarasa

Thaskumar

17-Apr-06

Shot

Paramilitary

Mavadivembu

Batticaloa

23

M

Mason

1 civilian

18-Apr-06

Stabbed;dead body found

Paramilitary

Mathavuvaithakulam

Vavuniya

M
Balachandran Reginald Rosan

18-Apr-06

Shot

Paramilitary

Puthu Veethi, Koyathottam

Jaffna

27

M

Kandasamy Gowribalan

18-Apr-06

Five shot near SLA camp by

paramilitaries

32

M

Municipal Council official

Balasubramaniam

18-Apr-06

27

M

Kannathasan

Sellappu

SLAFs

Vatharavathai

Jaffna

Electrical

Kamalathasan

18-Apr-06

25

M

mechanic

Mahadevan

18-Apr-06

20

M

Farmer

Kishokumar

Thangarajah

Auto-rickshaw

Raveendran

18-Apr-06

27

M

driver

Civilian abductions and disappearances from March to 18 April in Northeast
Name of victim

Date

Disappearance
/Abduction

Offender

Location of incident

District

Gender

Age

Occupation

Poologanathan Thushyanthan

4-Mar-06

Disappearance

Unidentified

Jaffna

M

17

student

Sellathamby Kangeswaran

12-Mar-06

Abduction

Paramilitary

Akkuranai

Batti

M

14

Paddy field labourer

Sivalingam Vaneswaran

M

17

M

21

Sellathurai Rameswaran

Sinniah Rameswaran

M

18

Kumariyan Illaiyarajah

M

22

M

16

Sellathamby Thangarajah

Reginald Sutharshan

7-Apr-06

Disappearance

Paramilitary

Jaffna

M

Sivasothy Thivyathas

10-Apr-06

Abduction

Paramilitary

Uduvil

Jaffna

M

26

Laborer

Nallaiya Sorooban

12-Apr-06

Disappearance

Paramilitary

Neervely

Jaffna

M

Reginald Enselas Melvin

12-Apr-06

Disappearance

Paramilitary

Neervely

Jaffna

M

25