Sri Lanka Armed Forces: the smiling public relations image...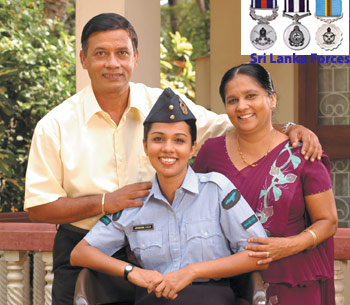 "'Place your trust in her,' says the caption for this photo which is from a commercial, which is part of a campaign being launched this week to boost forcesí morale. The campaign will run in all print and electronic media." Sri Lanka State Controlled Sunday Observer, 13 August 2006 ....
and the unsmiling genocidal onslaught....