Home > Tamils - a Trans State Nation > Struggle for Tamil Eelam > Indictment against Sri Lanka > Sri Lanka's Genocidal War '95 to 01: Introduction & Index > the Record Speaks...
INDICTMENT AGAINST SRI LANKA
Sri Lanka's Genocidal War - '95 to '01
Arbitrary Arrests, & Extra Judicial Killings continue unabated...
British Refugee Council, Sri Lanka Monitor reported in its December 2000 issue: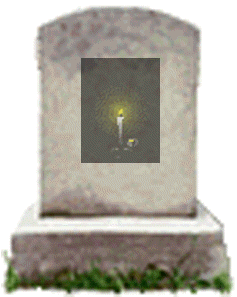 Arbitrary arrests and Detention
"Reports say that arrests by security forces have increased in Jaffna since LTTE's Great Heroes Week in November. Ten youths were taken into custody in early December. Jaffna NGO, Human Development Centre's Nishali Selvalingam was detained, but was released in early December...
A team from the police Terrorist Investigation Division (TID) arrested three people in the east on 20 December, including Kalmunai teacher D Sathiyamurthy, and took them to Colombo. Relatives say no reasons were given for the arrests and have informed the Human Rights Commission (HRC). Between January and November, the HRC received complaints on the arrest of 207 young Tamils in Amparai District. Eleven have disappeared. In Batticaloa and Amparai districts, 418 youths were in detention in December.
The government appointed a new Committee of Inquiry into Undue Arrest and Harassment (CIUAH) in mid-December. The nine-member Committee will again be led by Lakshman Jayakody and include the new Justice minister Batty Weerakoon and other ministers - GL Peiris, SB Dissanayake, Lakshman Kadirgamar and Douglas Devananda.

The Committee will receive complaints on illegal detention under the Prevention of Terrorism Act (PTA) and Emergency regulations, delay in cases, harassment by security forces during and after arrest, non-issue of arrest receipts, police registration, holding relatives as hostages and problems faced by people from north-east Sri Lanka.

In a complaint to the CIUAH, six Tamil youths in Kalutara prison say that they are in detention for a long period even after the Attorney General (AG) informed courts that there is no evidence to prosecute them. S Suthakaran was arrested at Valvettiturai in Jaffna in August 1999 and is currently held in Kalutara. The AG informed court in February 2000 that there is no evidence to institute action against him.

Batticaloa Technical College lecturer S Thiyagarajah says that he is held in Kandy's Bogambara prison since his arrest on 18 July. He was not informed of the reasons for the arrest and was produced in court only on 10 November. According to the Defence Ministry, 436 Tamils, including 64 women, were arrested under the PTA in 2000 and cases have been filed against 350. Other reports say over 4,000 Tamils are in custody, most without trial, under the PTA and Emergency regulations..."
Mannar Catholic Bishop Rayappu Joseph has condemned the Special Task Force for attacking civilians in Kathankulam, north of Mannar town, on 25 December. The STF is reported to have shot dead a youth and forced people out of a cinema to identify him. When they could not identify the dead youth, the STF began attacking, injuring some of them. The Bishop says that he would be complaining to President Chandrika...
In Vavuniya District, the Airforce shot dead A Kamalanathan and S Sivakumar on 11 December at Poovarasankulam, alleging that they were LTTE members. Cheddikulam resident K Selvakumar, 42, was abducted from his house on 15 December and murdered. As a group allied to the Army is suspected, the Vavuniya court ordered the military commander to co-operate in investigations...