Tamilnation > Struggle for Tamil Eelam > Conflict Resolution - Tamil Eelam - Sri Lanka > Norwegian Peace Initiative > Tsunami & Aftermath > "Rajapakse rejects Tamil autonomy " reports BBC
Rajapakse rejects Tamil autonomy
BBC Report - 18 October 2005
[see also TamilNet Report - Rajapakse rejects Self-determination]
---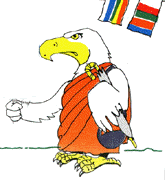 "Sri Lanka's Prime Minister Mahinda Rajapakse has launched his presidential campaign by rejecting the Tamil Tigers' demands for Tamil autonomy. Unveiling his election manifesto in the capital, Colombo, Mr Rajapakse also indicated that Norway would no longer play a role as peace broker. He has promised to create jobs for thousands of people displaced by the tsunami and two decades of civil war. The polls are scheduled to be held on 17 November.

Mr Rajapakse, the ruling Sri Lanka Freedom Party's candidate, said he would reject the rebels' demands for self-government. "I will not be held prisoner by concepts such as traditional homelands, the right to self-determination," the 59-year-old prime minister said in his manifesto, the Reuters news agency reports. He said he would protect the unity, sovereignty and security of the country and also preserve civil rights of all groups. "I strongly believe in achieving peace without going to war." There was no immediate reaction from the rebels to Mr Rajapakse's policy statement.

Peace efforts by Mr Rajapakse's main presidential rival and opposition leader, Ranil Wickramasinghe, resulted in a ceasefire with the Tiger rebels brokered by Norway more than three years ago. Rajapakse's party says his peace initiative would involve a cross-section of people. Peace talks broke down in 2003 and have been stalled after rebels demanded greater autonomy in the north and east of the country.

Mr Rajapakse indicated that Norway's peace for was up for review. "We all know that the facilitators and the monitors are not doing the job they are supposed to be doing," the prime minister's spokesman, Mangala Samaraweera, was quoted saying by the AFP news agency.

Mr Samaraweera said the PM's peace initiative would involve a cross-section of people and that he was also hoping to have direct talks with the rebels. His party has the support of two hardline nationalist parties opposed to concessions to the Tamil Tiger rebels. Mr Rajapakse's party had earlier accused the main opposition United National Party, of making too many concessions to the rebels while in power.

"The ceasefire agreement will be reformed as not to allow any room for terrorist acts," said Mr Rajapakse's election campaign manifesto. Mr Wickramasinghe has offered to continue the current peace process and also resume talks with the rebels. Correspondents say the stand taken by the two candidates on the issue of peace talks will play an important role in the election in which the other main issue is the economy. "