Tigers seize SLA arms cache in PTK

TamilNet, Friday, 06 February 2009
---
Liberation Tigers of Tamileelam (LTTE) this week seized an arms cache from the Sri Lanka Army (SLA) in Puthukkudiyiruppu (PTK), sources close to LTTE told TamilNet Friday. Hundreds of SLA crack commandos were drawn into Mannaka'ndal and Keappaapulavu 'boxes' and were cut off from their rear supplies during a pre-emptive strike by the Tiger forces, resulting in the loss of more than one thousand SLA soldiers since February 01. An arms cache, which was full of weapons as the SLA was in full preparation to launch its 'final assault' on PTK was seized by the Tiger commandos engaged in the preemptive strike.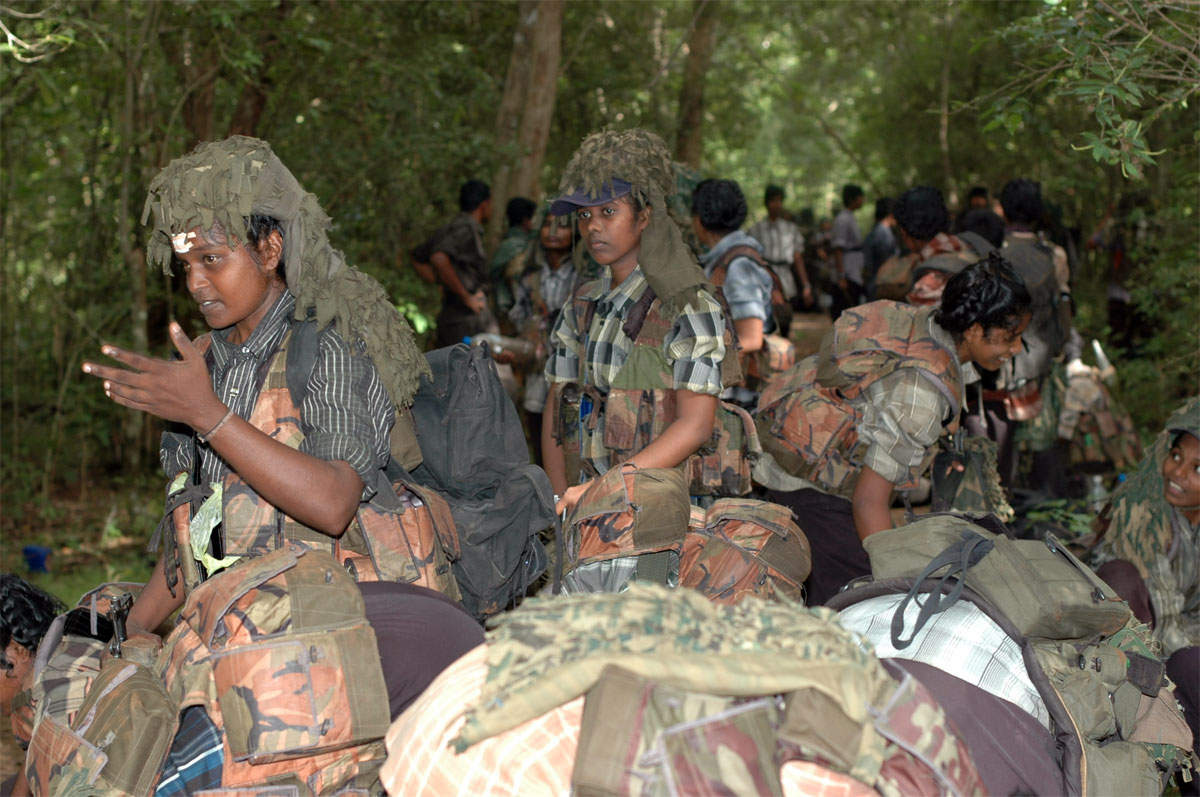 Tiger female commandos in final preparation before the preemptive strike [Photo: LTTE]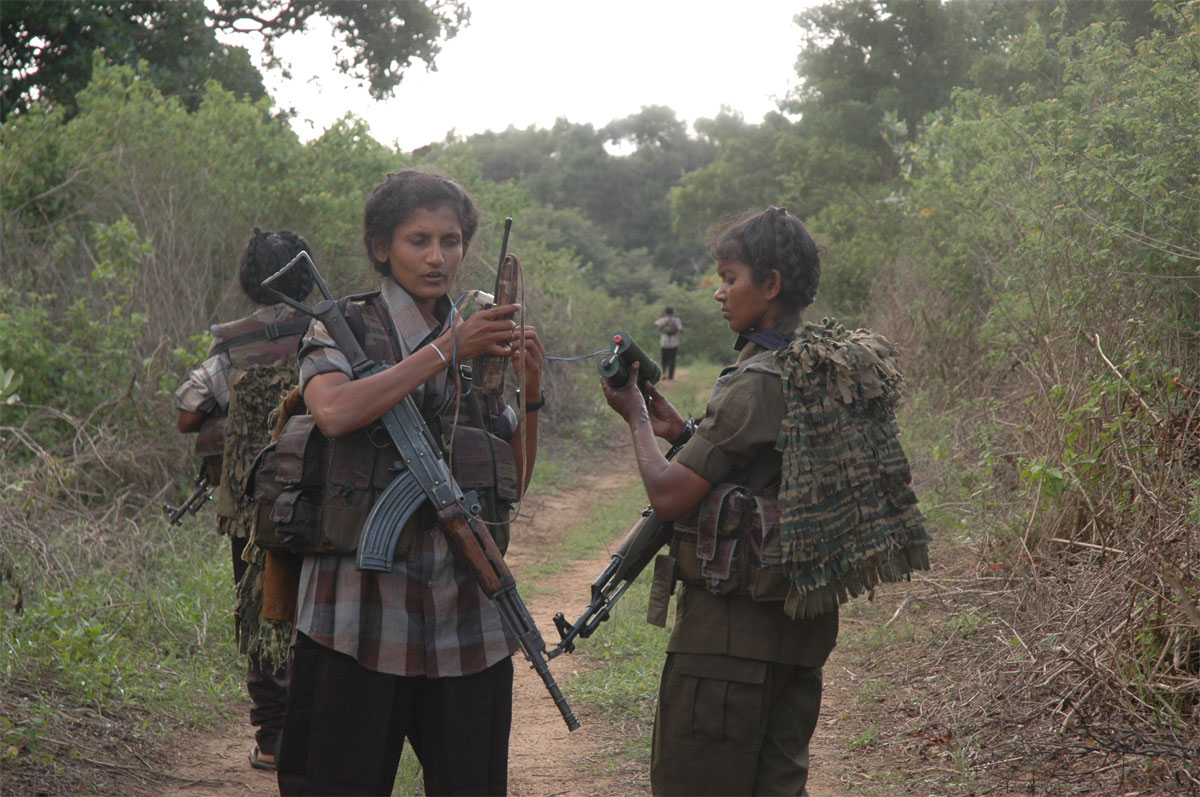 An LTTE commando with mortar [Photo: LTTE]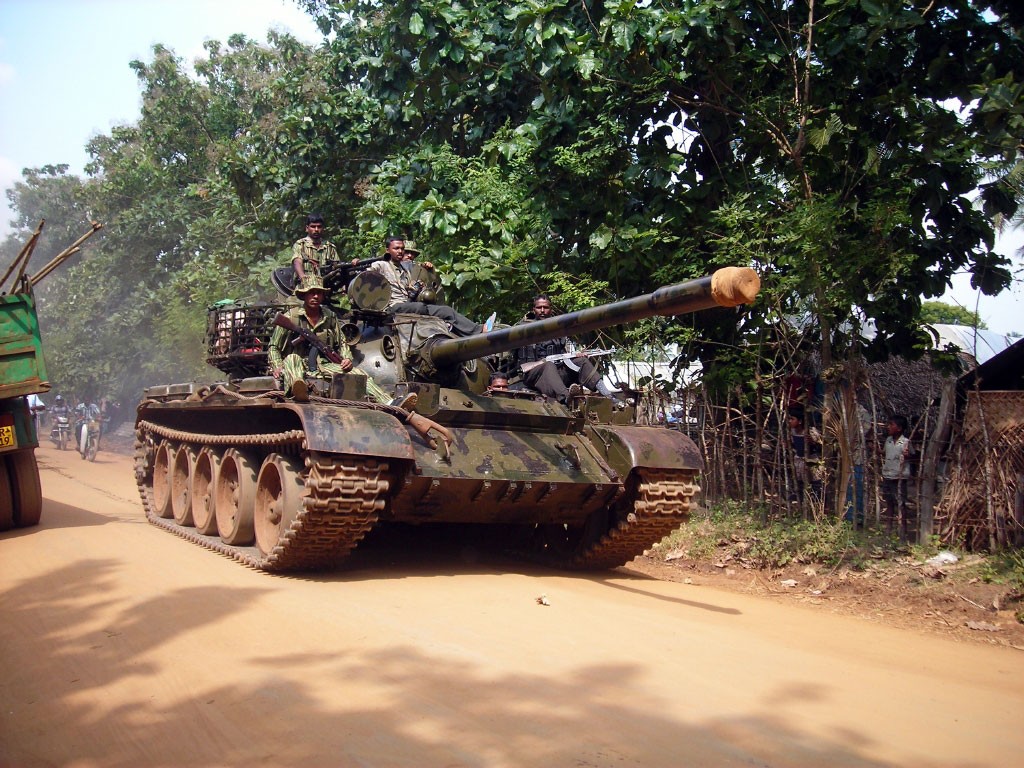 Tiger fighters in a tank heading towards a frontier
The sources further revealed that there were at least 20 mortars, thousands of shells, several hundreds of assault rifles, Rocket Propelled Grenades (RPG), RPG launchers and a conservative estimate of one million rounds were among the arms and ammunitions seized by the Tigers. The Tigers had emptied the store of stockpiled arms and ammunitions by the time the Sri Lanka Air Force (SLAF) bombed the location of its own arsenal.
Meanwhile, more than 100 SLA soldiers perished in a Black Tiger attack on Tuesday in Keappaapulavu, according to Wednesday edition of Eezha Naatham daily, the only newspaper printed in LTTE controlled territory. The newspaper displayed photos of Black Tiger (BT) cadres with the LTTE leader Velupillai Pirapaharan.
The BT cadres rammed an explosives-laden vehicle into the SLA installation and the Tiger commandos stormed the 'box' and brought it under their control.
Meanwhile, reliable sources in Vavuniya, quoting informed Sri Lankan military officials, said an SLA Colonel who had refused to retreat with his soldiers and was insisting his rear command re-establish supply links to his stranded unit, was the target of the BT attack.
The sources in Vavuiniya also quoted Sri Lankan military officials as saying that there have been a number of surprise attacks and ambushes by LTTE units operating deep inside the SLA occupied territory in recent weeks.
Around 20 supply vehicles of the SLA that attempted to link up were destroyed in the attack. The Tigers also seized heavy weapons and military hardware, the sources further said.
The LTTE has released photographs of female commandos taken before the pre-emptive strike.
Meanwhile, defensive fighting was reported north of Mullaiththeevu near Chaalai.