Home > Tamils - a Trans State Nation > Struggle for Tamil Eelam > Indictment against Sri Lanka > Sri Lanka's Shadow War '02 to '07: Introduction & Index > the Record Speaks....

INDICTMENT AGAINST SRI LANKA
The Charge is Ethnic Cleansing

Sri Lanka's Undeclared War on Eelam Tamils
...in the Shadow of the Ceasefire: 2002 - 2007
Thambipillai Selvarajah shot dead in Muttur
TamilNet, January 25, 2006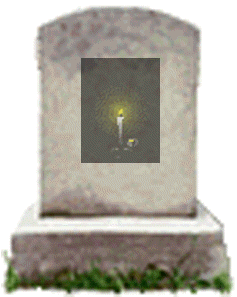 Mr.Thambipillai Selvarajah (48) a mason by profession was shot dead by unidentified men 24 January 2006, Wednesday night around 7.30 p.m. close to the market in Muttur town in Trincomalee district. He was the second Tamil civilian shot dead by unidentified persons in the Sri Lanka Army (SLA) controlled Muttur town since Tuesday morning and the third in the Trincomalee district, police sources said.

Mr. Selvarajah was shot dead in a lane near his house. Muttur Police rushed to the scene and began investigation into the crime. The body of Mr.Selvarajah was taken to the Muttur district hospital, police sources said.

Soon after the second killing several Tamil families in Muttur town through fear started moving out of their houses and seeking refuge in the Christian Church in the Muttur town.

On receipt of information of the displacement of Tamil families, Mr.K.Thurairatnasingham, Trincomalee district parliamentarian requested Major General Tissa Jayawardene, General Officer Commanding of the Sri Lanka Army in Trincomalee district, Mr.Rohan Abeyawardene, Deputy Inspector General of Police for Eastern Region and Mr.H.N.B.Amabanwela, Senior Superintendent of Police to ensure security to Tamil families in the Muttur town, sources said.

Mr.S.Suhirtharajan, a Tamil journalist was shot dead in Trincomalee town, close to Governor's Secretariat and Mr.Suntharalingam was shot dead in his house along Church Road in Muttur town. Both killings took place Tuesday morning between 6 and 7.30 a.m. in the SLA controlled areas.