Home > Tamils - a Trans State Nation > Struggle for Tamil Eelam > Indictment against Sri Lanka > Sri Lanka's Genocidal War '95 to 01: Introduction & Index > the Record Speaks...
INDICTMENT AGAINST SRI LANKA
Sri Lanka's Genocidal War - '95 to '01
Torture is standard procedure in detention
says Asia Pacific Centre for Justice and Peace...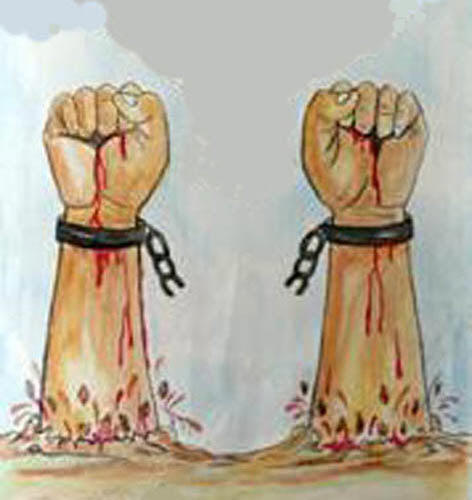 Colleen Malone from the Asia Pacific Center for Justice and Peace in a statement before the US Congressional Human Rights Caucus Staff Roundtable on Sri Lanka declared on 11 December 1998:
" I am a Program Associate for the US NGO Forum on Sri Lanka, which is based at the Asia Pacific Center in Washington DC, and is a non-partisan network of organisations working for peace and human rights in Sri Lanka. I have previously lived and worked in Sri Lanka for the Canadian International Development Agency, and I recently returned from spending three months in Sri Lanka, from July to October... I would like to address the main themes, problems, and concerns that came up during these interviews and while travelling.
The first of those themes is the issue of torture. My discussion of torture will be focused on the East of Sri Lanka, since that is primarily where I did my research. I learned that the usual pattern of detention continues, in that torture is considered a widespread and standard procedure in detention.
Laws regarding proper arrest procedures are still not being followed. I learned that the five main methods of torture in the east are a dry submarine, the placing of a bag soaked in petrol over the detainee's head; a wet submarine, the submerging of the detainee under water; the beating of the heels of the detainee; the hanging of the detainee by his thumbs; and the beating of the detainee with a dried bull's penis. In addition to this, I also personally encountered and heard reports of detainees having their knee caps dislocated, their arms or legs cut off, becoming deaf after having a pen rammed in their ears, and blind after being beaten on the back of the head. I learned that "tougher" officers are routinely sent to the East......"