Home > Tamils - a Trans State Nation > Struggle for Tamil Eelam > Indictment against Sri Lanka > Sri Lanka's Genocidal War '95 to 01: Introduction & Index > the Record Speaks...
INDICTMENT AGAINST SRI LANKA
Sri Lanka's Genocidal War - '95 to '01
Sri Lanka bombs Tamil refugee settlements - 15 August 1997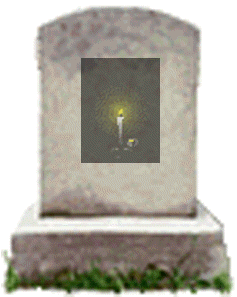 "THE Sri Lankan Airforce bombed refugee settlements within a Catholic church premises in Vavunikulam, eight miles south-west of Mankulam in Kilinochchi District on 15 August killing six Tamils and seriously wounding 17 others. Observers say civilian areas in the Vanni are deliberately targeted since Army's Operation Jayasikurui launched in May to open a land route to Jaffna.
Shells exploded near Mullivalai Vivekananda school on 4 August disrupting examinations. Mullaitivu Government Agent (GA) R Tharmakulasingham says large number of people fled west and east from Oddusuddan and Mankulam in early August to escape aerial bombing.
Airforce bombers injured six civilians in Puthuvilankulam, 12 miles south-east of Mallavi on 15 August. The following day Army shells injured ten civilians in Karukaikulam. Refugee V Sathasivam and his daughter two year-old Kokila were killed by shells in Muthaiyankaddu on 1 September. TULF leader M Sivasithamparam has written to President Kumaratunge requesting her intervention to stop military attacks on civilians." ( British Refugee Council Publication, Sri Lanka Monitor, August 1997)
---
"Rev. Father Maulis has written to the United Nations protesting over the bombing of his church by Sri Lankan Air Force jets on 15 August. Nine Tamil civilians were killed when the SLAF Kfirs dropped four 250kg bombs onto th e church premises which also serves as a refugee camp. Copies of Father Maulis' letter to the UNHCR were distributed to other international NGOs operating in the Vanni.
The Vavunikulam church was providing shelter to many Tamil civilians displaced by recent Sri Lankan military offensives in the Tamil homelands. Last Friday's air strike by SLAF Kfirs devastated the crowded church, killing 10 people and wounding another 15 .
The SLAF has deliberately targeted civilians through out the conflict. The Israeli-made Kfirs were acquired in early 1996 (the sale was authorised by the US as the Kfir uses an American engine) and started hitting Tamil villages almost immediately. Officially, all SLAF attacks are said to be carried out against 'identified military targets'. However, thousands of Tamil civilians have been killed in reprisal and harassment attacks by the SLAF.
Most observers of the conflict agree that the Sri Lankan military has virtually no intelligence gathering capability in the Vanni. Several unmanned drones mounted with cameras were also acquired from Israel in early 1996, but all were lost due to operator error or LTTE ground fire.
The Sinhalese dominated (96%) military has failed miserably in attempts to build a 'humint' capability: most agents were picked up by the LTTE before making any significant contribution. The Sri Lankans relied on Tamil mercenaries acting as pathfinders, b ut this tactic provided only a limited success during the offensive on Jaffna city in late 1995.
The lack of quality intelligence has plagued Sri Lankan offensives for many years and the SLA places its faith in unrestrained (though blind) frontal attacks to capture Tamil areas. Unable to locate the camouflaged LTTE camps and depots, the SLAF has focu sed on hitting the hundreds of civilian villages and refugee camps which dot the Vanni region.
Though the choice of the target is often random, these attacks are an integral part of Sri Lankan military strategy: the Sinhalese military hopes that the cumulative effect of daily harassment bombing will eventually induce war-weariness within the Tamils" .(TamilNet, 22 August 1997)