Home > Tamils - a Trans State Nation > Struggle for Tamil Eelam > Indictment against Sri Lanka > Sri Lanka's Genocidal War '95 to 01: Introduction & Index > the Record Speaks...
INDICTMENT AGAINST SRI LANKA
Sri Lanka's Genocidal War - '95 to '01
12,000 Tamils displaced from Pallai - and arrests and disappearances continue...
"As the LTTE advanced west towards Palai, over 12,000 civilians were displaced. Some 6,000 people from the area fled to Nagarcoil and then further north to Point Pedro. Ten civilians were killed and over 50 were injured by shells on 27 March in Chempianpatru. Six houses and a post office were damaged in Airforce bombing. Two days later, LTTE's radio Voice of the Tigers called on civilians to move away from military camps.
In early April, some 5,000 people, displaced from Palai and Pachchilaipalli were at Kilali, prevented by the Army from proceeding to Jaffna town. The ICRC urged the military to allow humanitarian assistance for those trapped in the war zone. Although the government ordered food supply to the displaced, reports say sufficient food is not reaching the displaced people.
In early March, fishermen complained that the Navy attacked them while fishing in the Jaffna lagoon off Gurunagar. Some fishermen were injured. The Navy say the fishermen went beyond the two-kilometre limit allowed. Twenty four people were banned from fishing for 14 days and their fishing passes were withdrawn by the military.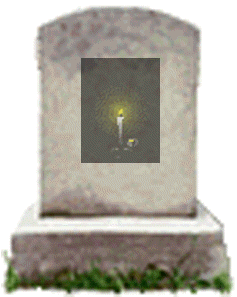 Jaffna's Guardian Association for Persons Arrested and Disappeared staged a demonstration before the government secretariat on 8 March, demanding information on over 700 people disappeared after Army capture of Jaffna peninsula in 1996. Five Army officers accused of involvement in the disappearances were produced before Jaffna courts on 14 March. Two other accused have died and a policeman is absconding.
Arrest and disappearances continue to cause concern in Jaffna. Local people say that security forces are not following legal procedures for arrest and detention. S Sutharsan of Jaffna town was arrested in early March and is currently held at the Urelu Army camp. His brother S Kandipan has disappeared.
Jaffna Central College students Alex Saji, 18, and Kanthasamy Indirakaran, 19, are missing since 5 March. The Sri Lankan Human Rights Commission has received complaints that Chavakachcheri student Rajaratnam Thatparan, 16, is also missing since 9 March. "
(British Refugee Council, Sri Lanka Monitor, March 2000)