Home > Tamils - a Trans State Nation > Struggle for Tamil Eelam > Indictment against Sri Lanka > Sri Lanka's Genocidal War '95 to 01: Introduction & Index > the Record Speaks...
INDICTMENT AGAINST SRI LANKA
Sri Lanka's Genocidal War - '95 to '01
Torture & Human Rights Violations continue despite hundreds of letters to President Kumaratunga ...
The British Refugee Council Sri Lanka Monitor reported in June 1999: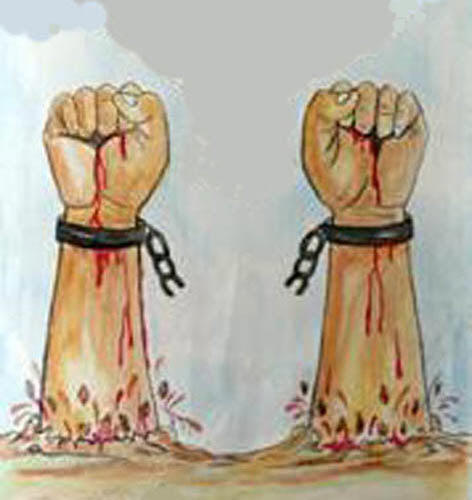 "...Human rights violations in the east continue despite hundreds of letters from local MPs to President Chandrika and government ministers. Soldiers brutally assaulted 19 year-old Nithiyananthan Suthakaran near Mavadivembu Army camp on 18 June. He was admitted to the hospital in a serious condition. His mother and his sister Krishnaveni were also beaten up. In a letter to President Chandrika, Batticaloa MP Joseph Pararajasingham has demanded action against the soldiers.
Another Batticaloa MP K Thurairajasingham says that the Attorney General has failed to file cases against soldiers arrested in connection with murders in Kalkudah, 16 miles north of Batticaloa town. The MP alleges that Presidential Directives requiring issue of receipts to relatives on arrest are never followed. A number of people who went missing in the district were later found detained at Welikande, Polonnaruwa or Anuradhapura.
A public meeting was held in Batticaloa District on 26 June to mark the International Day Against Torture. Eastern organisations say 364 Batticaloa people, including 50 women, have suffered torture at the hands of the security forces since 1990.... "