INTERNATIONAL FRAME &
STRUGGLE for Tamil Eelam: china
LTTE Attack Galle Naval Base
& US Cancels Joint Naval Exercise with Sri Lanka
18 - 20 October 2006
[see also US - India - China - Sri Lanka - Pakistan: Matrix - Rahul Bedi]
---
LTTE Attack Galle Naval Base [TamilNet, Wednesday, 18 October 2006]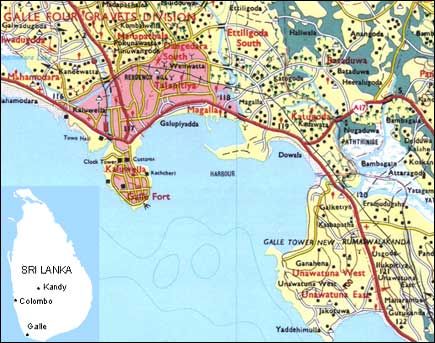 A 15-member attack team in five vessels entered the Sri Lankan naval base Dakshina, in the southern most port city Galle attacking four Sri Lankan naval vessels and installations. At least three explosive laden attack vessels, attacked naval crafts including a ship, and destroyed a Fast Attack Craft (FAC) and two water jet inshore patrol vessels anchored in the port base around 7:45 a.m. on 18 October 2006.
Attackers in two of the five boat flotilla went on shore and launched RPG rocket attacks on naval installations at the Southern Naval Headquarters Dakshina, located 105 km southeast of Colombo.RPG rocket fire and exchange of gunfire was reported for more than two hours. A Sri Lanka Navy (SLN) sailor was killed, two were reported missing. 15 SLN sailors and 14 civilians were wounded, police said. Wounded SLN sailors and civilian employees were admitted at Karapittiya hospital. Colombo to Galle Road has been closed down. Senior Superindent of Police in Galle, Keerthi de Silva, has clamped down a curfew in the entire district. Galle, regarded as a JVP stronghold, is one of the three major harbours in the island. Sri Lanka Army (SLA) and Special Task Force (STF) reinforcements were rushed to the naval base.
---
US postpones military exercises with Sri Lanka amid violence - Courtesy: AFP - October 20, 2006
The United States indefinitely postponed planned military exercises with Sri Lanka, a top US official said, amid a week of suicide bombings and other attacks that have killed 250. Assistant Secretary of State for South and Central Asian affairs, Richard Boucher, said Washington was cooperating with Sri Lanka's military, but that a joint exercise had been put off.

"We have been talking about an exercise, especially on humanitarian aspects, but for the moment our plans have been deferred," Boucher told reporters here at the end of a two-day visit. "We will do such an exercise in the near future, but we are not going to do (one) right now for a variety of operational reasons," he added.

A local press report had said the US was planning a joint naval exercise with Sri Lanka's military involving up to 1,000 US marines.