Selected Writings by Sachi Sri Kantha
An Open Letter to Sri Lanka President
Chandrika Kumaratunga on her 55th Birthday
29 June 2000
---
Dear President Chandrika:
Today, you reach your 55th birthday. Have you ever thought for a while that tens of thousands of Tamils (as well as Sinhalese too!) have been deprived of reaching their 55th year of birth, due to your political cum military actions since 1995. In the interview you provided to Charu Lata Joshi for the Far Eastern Economic Review of March 16, 2000, you had stated, "I don't know how long I have to live with the LTTE wanting to get me all the time."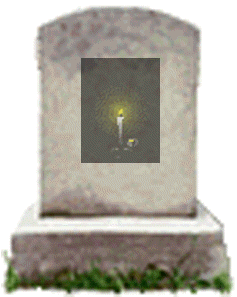 Has it struck you how many thousands of Tamil children as well as young and aged men and women also worry daily in Eelam and Sri Lanka pondering similarly, "I don't know how long I have to live with the Sri Lankan army wanting to get me all the time."

I have also observed that you are a woman of 'few words'. This is not a compliment in its traditional sense, but a criticism. It appears that you lack adequate vocabulary in English other than scowling worn-out cliches such as 'ghoulish', 'ruthless', 'brutal' and 'murderous', when referring to Pirabaharan, the leader of LTTE. Why bring Pirabaharan to hide your lack of blessing granted by Providence? You lost your father tragically in 1959, when you were 14, and this was not due to Pirabaharan. You also lost your husband tragically in 1988, when you were 42, and this was not due to Pirabaharan.

I offer you the following story from

* John O'Hara's (1905-1970) 1934 novel, Appointment in Samarra for reflection on your 55th birthday.
''It seems that the servant of a wealthy Baghdad merchant had been shopping in the market place when he met Death. He was frightened by the terrible face that Death made at him, ran home trembling, and begged his master for a horse so that he could flee Baghdad. The merchant agreed, being a kindly fellow. Accordingly, the servant left immediately, for the city of Samarra. Later that day, the merchant met Death and asked indignantly why he had threatened the innocent servant. 'That was not a threatening gesture', Death replied. 'It was only a start of surprise, I was astonished to see him in Baghdad, for I had an appointment with him tonight in Samarra.' (source:*Aging: An Exploration, by David P.Barash, University of Washington Press, 1983, pp.13-14).