tamil nadu
& Tamil Eelam freedom struggle
Congress Worker Ravichandran Protests Congress Inaction
& Immolates Himself for Tamil Eelam
7 February 2009
[see also தீயினில் எரியாத தீபங்கள்
- Muthukumar, Thamil Venthan, Sivaprakasam, Muruguthasan ]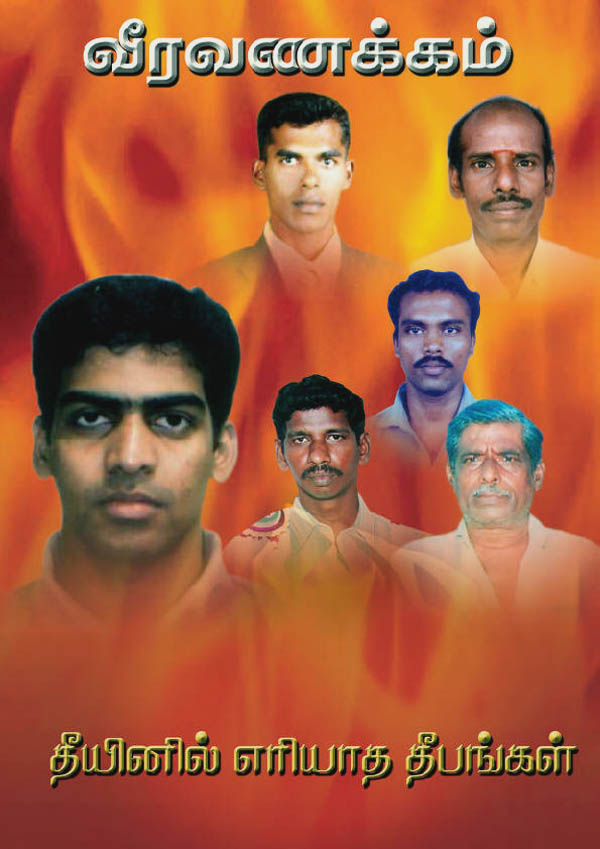 ---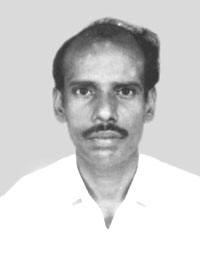 Protesting the indifference of the ruling Indian National Congress on the Eelam Tamils issue a Congrees worker Sirkazhi Ravichandran, a 47-year-old father of two children, immolated himself today (Saturday), dedicating his life to the Eelam Tamils. Critically injured Ravichandran succumbed to his severe burn injuries around 3:45 p.m.

Hailing from Pidari Street, Cheerkaazhi of Naakapaddinam District in Tamil Nadu, Ravichandran was the 17th Ward Branch Secretary of Congress party. His mother Saradha is a member of the Mahila Congress, the women's wing of the Congress party.

Utterly unhappy with party's stand with regard to Eelam Tamils issue, Ravichandran had quarreled with Union Minister Mani Shanker Aiyar two days back, accusing the party of failing to stop the war in Sri Lanka.

He had also discussed his decision with some of his friends that he would do it to bring about a change in the attitude of the Congress.

"I feel extremely depressed that my party people have not come forward to help the Eelam Tamils who suffer so much. A ceasefire is an urgent requirement in Sri Lanka. Tamils should not be killed," Ravichandran wrote in a declaration before immolation that was given to the Mayilaaduthurai magistrate.

He wrote he was traumatized by the sorrow that the Eelam Tamils are undergoing and said: "India can stop the war. But I am very distressed that India has not come forward to initiate any steps in this regard."

On hearing the news, many leaders including VCK Member of Legislative Assembly Durai. Ravikumar visited dying Ravichandran at the Mayilaaduthurai Government Hospital. He also expressed his heartfelt sympathy to Ravichandran's wife and parents.

Hundreds of supporters and activists belonging to the VCK, PMK and DMK gathered in front of the hospitals.

The situation turned tense after Ravichandran breathed his last. Special security measures have been taken in the region to avert any untoward situation.

Meanwhile, leaders of the umbrella front in Tamil Nadu, Ilangkaith Thamizhar Paathukaappu Pearavai, formed recently to protect the Eezham Tamils, said they will take part in his funeral procession on Sunday evening.