Tamil Children in many Lands
sit for Worldwide Exams in Tamil Language
"கற்க கசடற கற்பவை
கற்றபின் நிற்க அதற்குத்தக" Thiukural
[TamilNet, Sunday, 04 May 2008]
[see also Cyber Cafes in Sri Lanka, 2004]
---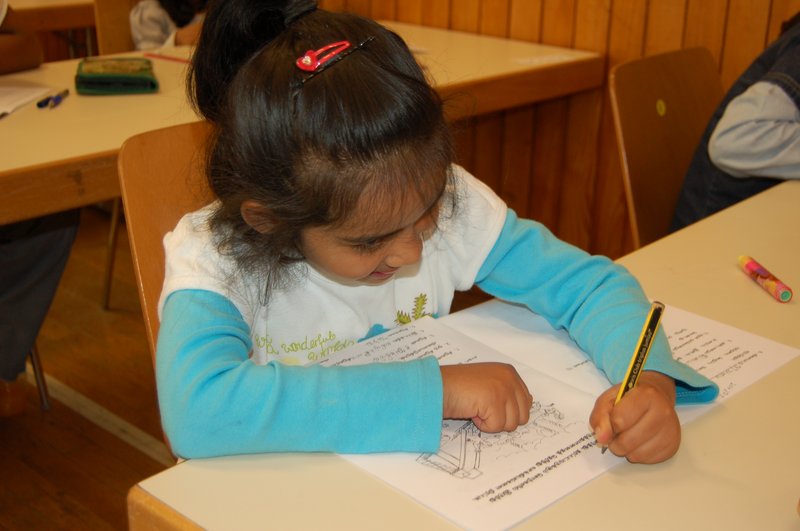 A child attending Tamil exam in Germany
13,300 children and students from the Tamil Diaspora on Saturday, 3 May 2008. attended annual exams in Tamil language across various countries in Europe and in New Zealand. The exams, conducted by the Tamil Education Development Council (TEDC), a European trans-national Tamil initiative, are largely sustained through volunteer effort and from the contribution of Tamil educational institutions in Europe.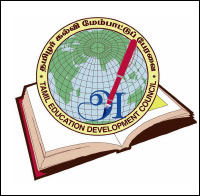 Tamil Education
Development Council
The TEDC, with an expert panel, is responsible for the design of curricula, provides workshops to teachers in Tamil language and conducts the annual exams. The pass-out ratio last year was more than 90 percent, according to Administrative Coordinator of TEDC, Nakula Ariyaratnam. "The primary aim of the exams is to encourage Tamil language skills among the students who learn Tamil. However, we also focus on their ability to use the language as a means of gaining knowledge on other subjects such as the history of Tamils, and their ability to interrelate texts in Tamil with the mainstream languages in their countries," says Mrs. Ariyaratnam.

5,557 students from Germany, 2,880 from France, 1993 from the United Kingdom, 1,330 from Norway, 1,030 from Denmark, 300 from the Netherlands, 170 from Italy, 95 from Sweden, 07 from Belgium and 35 from New Zealand sat for exams from grade 01 to grade 10 this year.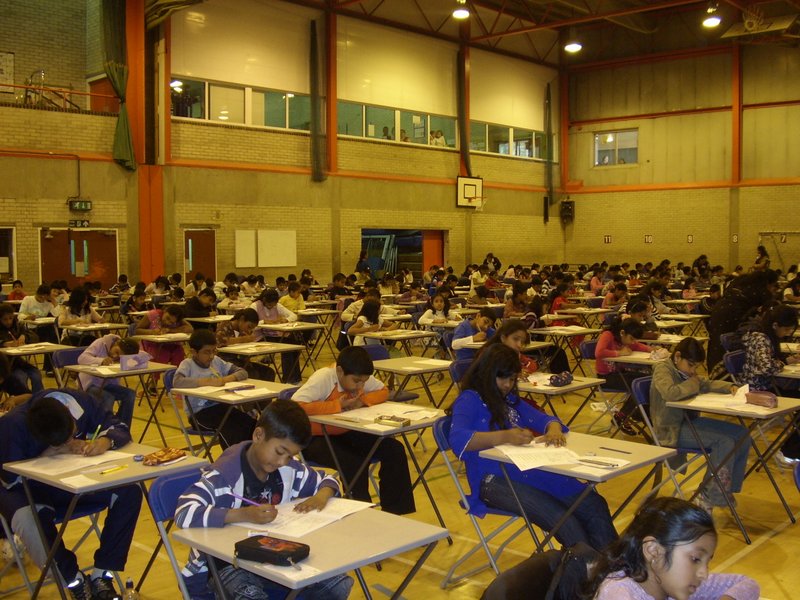 Tamil examination held at Cranford Community School in the United Kingdom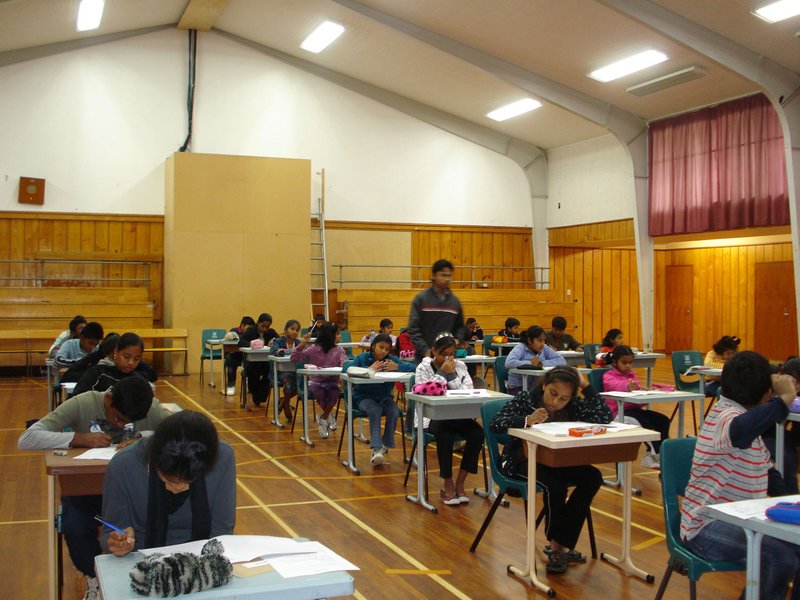 New Zealand students attending Tamil exam
90-minutes written exams were held for children between grade 01 and grade 04. two-hour exams for children in grade 05 and grade 06, 150-minutes papers for grades 07,08 and 09 and 3-hour exams were held for grade 10 students, Mrs. Ariyaratnam said. [Tamil examination paper for Grade 10.] "So far, the TEDC has been conducting written exams. Fully aware of importance of the examinations for oral language skills among the students, we are examining ways and means for effectively incorporating oral exams for the next year."

The trans-national education effort is supported by participating educational services in member countries and is largely sustained through volunteer effort by thousands of Tamil teachers in various cities and towns of Europe. 35 teachers from various countries were on their way to correct the papers being dispatched from various schools to France, this year.

Diaspora schools in Switzerland, with a large population of Tamils, also conducted their exams on Saturday with their own exams as they were following a different curricula introduced prior to the one designed by the which has transformed itself into TEDC in year 2004.

The TEDC has a Book Committee, Examinations Committee and an Expert Panel on Curricula Design.

The exam paper for grades 09 and 10 also incorporated text from the native languages of the students' residing countries. Texts were provided in English, French, Danish, Norwegian and other languages for rendition in Tamil by the students.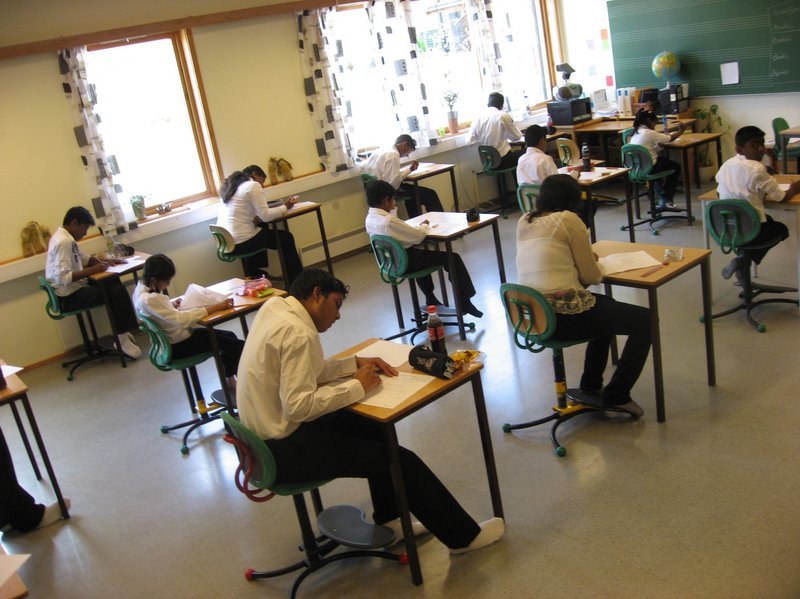 Exam in Florø in Norway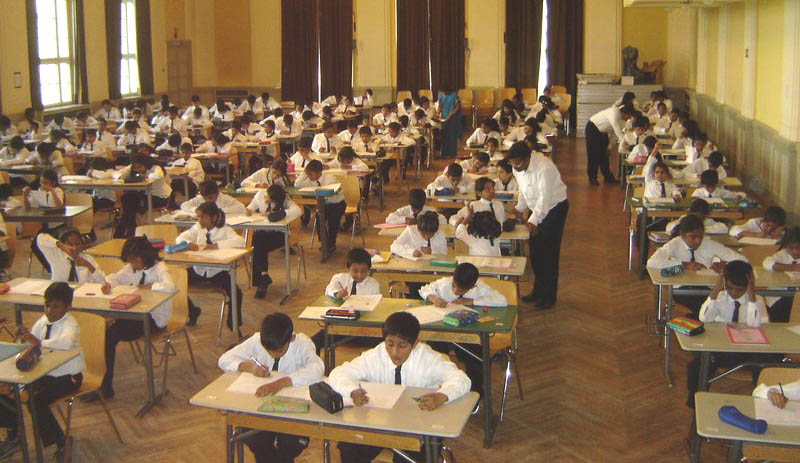 TEDC examinations conducted in Germany