J.J.: Some Jottings
by Sundara Ramaswamy
translated by A.R.Venkatachalapathy
---
Novel as critique - A.R.Venkatachalapathy
This article draws from the introduction to J.J.: Some Jottings by Sundara Ramaswamy
It was in my 15th year, in the summer holidays after my 11th standard examination (1983), I first read J.J.: Some Jottings. J.J.'s mocking query, "Has Sivakami Ammal yet fulfilled her vow?" still rings in my ears. (An allusion to the immensely popular historical romance of Kalki, Sivakami's Vow; this 1000-plus-page novel, originally serialised for many years in the weekly Kalki, revolves around the vow made by Sivakami, the danseuse and lady love of the Pallava king Narasimhavarman, when she is captured by the Chalukya king.) Like many readers of my, and subsequent, generations, I have read J.J. in full many times over, and dipped into it at random in moments of gloom and emptiness. Being a curious amalgam of Cherthalai Krishna Iyer, Thamaraikkani, Mullaikkal Madhavan Nair and much else, I never quite agreed with much of what Sundara Ramaswamy said. But a running inner dialogue with him has continued. One of the few writers I wished to meet in person, since my first meeting with him in 1986, the dialogue has proceeded enriching me. In a sense, this translation has been a rite of passage, a coming to terms with my own intellectual development.
The Tamils have not the stomach for ideas dressed up as literature. J.J.: Some Jottings is a single sparrow in the Tamil literary-intellectual summer.
Despite its literary brilliance, it is very much a novel of ideas. Structured as a posthumous fictional biography of a Malayalam writer authored by a Tamil writer, its publication in 1981 created a literary sensation with its overt intellectualism. Bilingualism (or even trilingualism) is widespread in Indian culture maintains The Anthropological Survey of India's Peoples of India. But a non-English bilingualism is hard to come by in the Indian world of letters. In this state of affairs, J.J.: Some Jottings calls for some explanation for which we need to turn to Sundara Ramaswamy's life.

Sundara Ramaswamy was born in 1931 in Nagercoil, then part of the princely state of Travancore. (Travancore was reorganised as part of the modern Kerala state with Tamil speaking regions joining the then Madras State, now Tamil Nadu, in 1956. Some of these events find echo in his first novel, Puliyamarathin Kathai.) He grew up in Kottayam, then in central Travancore, until he was eight or nine, when his family moved to Nagercoil in 1939 just as the news of the World War was breaking out. (His third novel, Kuzhandhaigal Pengal Aangal is set in this world.) Since then, Sundara Ramaswamy has lived in the town of Nagercoil, described once as "the last outpost of Indian literature".

Nagercoil, the headquarters of Kanyakumari district, is at the cultural intersection of Tamil Nadu and Kerala. Sundara Ramaswamy grew up "half-knowing" Malayalam, Sanskrit and English. An attack of juvenile arthritis and subsequent indifferent health saw him barely reach school final. Tamil, which he uses with such mastery and nuance, he did not learn until he was about 18. As a young Malayalam critic has observed, Sundara Ramaswamy was introduced to most Malayalam writers "at the first signs of the dawn of modernism in Malayalam literature". In fact, his first literary endeavour was to translate Thakazhi Sivasankara Pillai's Thottiyude Magan (Thottiyin Magan — The Scavenger's Son) into Tamil.

Sundara Ramaswamy's literary debut, in late 1951, was made with the publication of an edited volume in memory of Pudumaippithan (1906-1948), who has been an undying influence on his work. Readers can notice more than one reference to Pudumaippithan in J.J.: Some Jottings. Further, many readers and critics have sought to uncover traces of Pudumaippithan in the figure of J.J.

In the early 1950s, Sundara Ramaswamy was drawn to the undivided Communist Party of India, and maintained a close association with P. Jeevanandam, its leader and litterateur. He made his earliest mark with short stories in the progressive monthly, Shanthi (1955-57), edited by T.M.C. Raghunathan, friend and biographer of Pudumaippithan and a stalwart of the left-progressive literary movement in Tamil Nadu. After the demise of Shanthi, he continued to write acclaimed short stories in another progressive literary journal Saraswathi (1955-1962). But in the years following Khrushchev's address to CPSU's XX Congress and the crushing of the Hungarian uprising (1956), Sundara Ramaswamy distanced himself from the left movement, increasingly identifying himself with an avant-garde modernism which functioned through the little magazines.

This moment also coincided with the growing chasm between popular literature appearing in mass magazines and self-conscious art in the little magazines, and a widening rift between progressive literature and the little magazines. The little magazines were also a reaction to a dominant strand of Tamil identity politics. Never prolific, however, Sundara Ramaswamy kept a steady stream (except for an interregnum of silence between 1966-73) of some free verse (he is considered one of the most prominent poets of the literary monthly, Ezhuthu, edited by Ci.Su.Chellappa) and critical and polemical essays. (A representative reader of Sundara Ramaswamy's works has been edited in English translation by Lakshmi Holmstrom: Waves.) Ever a stylist, employing a language consciously crafted, shorn of traditional rhetorical devices, but brimming with satire, parody, humour and metaphor, his enquiring perspective marks him out distinctly. By the 1970s, he was the figure that the progressive literature camp loved to hate. Further, Sundara Ramaswamy developed an increasing dissatisfaction with the state of Tamil literature and culture.

It is in this context that J.J.: Some Jottings appeared in 1981, impressively produced by Crea-A publishers. Since then, despite being, until recently, poorly distributed, the novel is in its sixth edition — a considerable achievement by the standards of serious Tamil literature. In its form and content, and the studied mastery and lapidary precision of its language, and the sensitive and provocative formulation of ideas, J.J.: Some Jottings was a major watershed, a rupture in the narrative tradition of Tamil fiction. Almost every reader remembers the shock and ecstasy the novel caused on its first reading.
The clever way in which the novel is structured, almost a Kunstlerroman, complete with notes and appendices of the fictional Malayalam writer, left readers gasping. Of course, in this entire make-believe, the author has probably strewn around banana skins, chuckling as readers and critics step on them. The detailed depiction of the Malayalam literary world, while being rather novel, simultaneously triggered the search for Tamil parallels. Unfortunately, many readers got lost in this wild-goose chase, missing the import of the novel. This was often followed by (mis)identifying themselves ideologically with one or the other character; the progressives with Mullaikkal Madhavan Nair, Tamil enthusiasts with Thamaraikkani, women writers with Chittukkuruvi and so on. Sundara Ramaswamy's masterful parody and caricature only added to this effect.

However, it is a loss to read the novel at this level alone. It is nothing less than a thoroughgoing critique of Tamil culture and society and by extension, much more. With the pretext of talking about the Malayalam literary world, the novel delves into a deep introspection of Tamil culture. Wrestling with the pressing philosophical questions of its time, it provides insights into ideas, institutions and individuals, and the souring of idealism. Despite the generally adverse reaction to it from fellow writers and critics, the novel has continued to capture the imagination of young readers and writers. Sundara Ramaswamy stands unique among his generation of writers, in being still taken seriously by new readers.
---
Book Note by Uma Mahadevan Das Gupta, 25 April 2004 -
''When a reader, engrossed in his book, happens to look up from his reading, only greenery should meet his eye… Libraries too have lungs. When a reader, in search of a particular book, locates it with ease and settles down to read in comfort,the lungs expand and shrink, which activity alone is justification enough for the existence of the library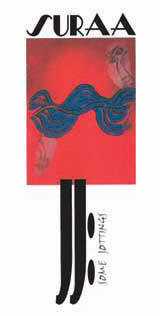 Joseph James died on 5 January, 1960, in his thirty ninth year, the day after Albert Camus was killed in a car accident.'' With these words begins one of the most remarkable Indian novels I have read recently. A novel, disguised as a memoir — because Joseph James existed only within the pages of JJ: Some Jottings (JJ: Sila Kurippugal). This is a novel of ideas disguised as fictional biography, written by Tamil writer Sundara Ramaswamy and brought to us by Katha in a fine translation by historian A R Venkatachalapathy.
Ramaswamy, whose pen name is SuRaa, has recently been honoured with the Katha Chudamani Award for Lifetime Literary Achievement, and this translation of his 1981 novel, which is already in its sixth edition in the original Tamil, comes to us as part of Katha's ongoing literary enterprise. Translation has been important for Ramaswamy himself: His own first literary effort was a translation of Thakazhi Sivasankara Pilla's Thottiyude Magan. His Oru Puliamarathin Kathai (The Tale of a Tamarind Tree), a pioneering ''dialect-novel'' that combines oral lore and social history, is regarded as one of the great, frontier-extending novels of Tamil. Since then, there have been two more novels, 60 short stories, several translations, and dozens of essays on literature and culture.

Associated with the avant-garde magazine Ezhuthu and his own little magazine Kaala Chuvadu, SuRaa is known for his original and incisive literary voice, and his continuous experiments with form and technique.

The self-taught SuRaa, who had to drop out of school because of juvenile arthritis, was to learn Malayalam before he learned Tamil. He was born in Nagercoil, located in the midst of both the Tamil and Malayalam cultures; and his love for Malayalam endured through his literary career in the form of his translations from that language.

Indeed, we encounter the narrator of JJ: Some Jottings, a Tamil writer, musing wryly about a project for the Indian languages: ''Fifteen languages are listed in the Eighth Schedule of the Constitution of India. When I asked some writers if they have ever seen the script of all these languages at least once, they all replied warily, 'No'... One of my fellow writers asked, 'Has any Tamil reader said he'd die if he couldn't get to read other literatures?'"

If SuRaa has been associated with the Left, the avant-gardists, the progressives, and the little magazine movement, JJ: Some Jottings teems with all the isms, too. Here are such personalities as Mullaikkal Madhavan Nair, Thamaraikkani, and the delightfully sketched Jaipur-bag toting woman writer Chittukkuruvi: all imaginary. JJ himself is the football-playing Malayalam writer to whom the novel is addressed as a kind of tribute.

If the novel outlines the different figures, such as they are, who dwell within the Tamil literary terrain, it pans across that terrain as well. Beginning with the subterfuge of describing the Malayalam literary landscape (JJ begins with a ''scathing criticism of Malayalam poets''), the novel soon moves into the world of Tamil writing and Tamil ideas: "Let no one imagine that the tree of thought will strike root only in Central Travancore. It will grow even on Tamil soil... Even wastelands have their own flora".
And, in the fictional ''extract'' from JJ's diary for November 1950: ''I don't believe there is another country in this world that has produced books in such a vulgar manner.'' But there is also this, in a 'note' prepared by JJ for the Library Reforms Committee (alas, if only we had paid more attention to our libraries):
''When a reader, engrossed in his book, happens to look up from his reading, only greenery should meet his eye… Libraries too have lungs. When a reader, in search of a particular book, locates it with ease and settles down to read in comfort,the lungs expand and shrink, which activity alone is justification enough for the existence of the library.''

A thought-provoking and remarkable book about books, and the ideas that shape them.