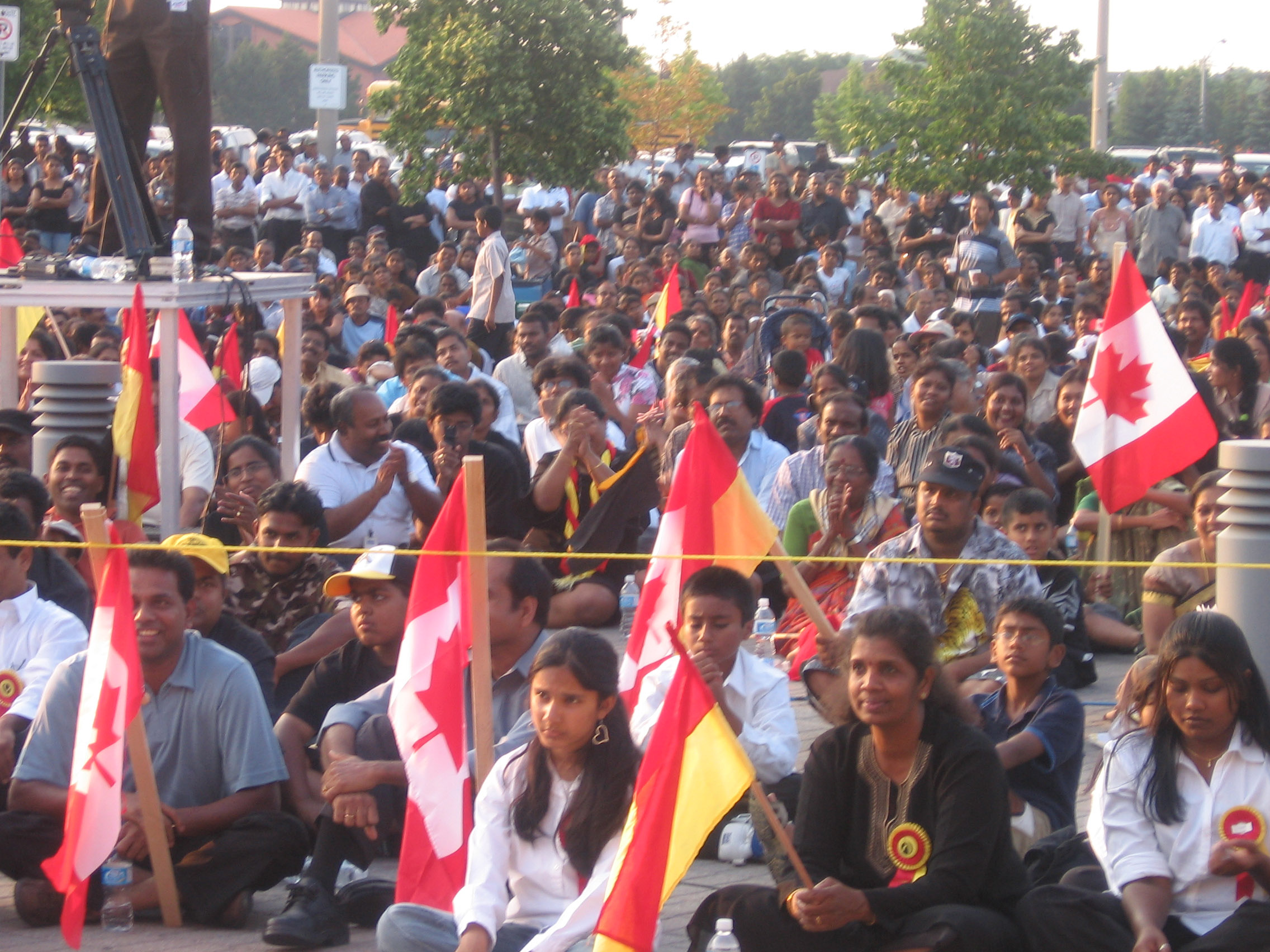 Venue: Markham Civic Centre (HighWay 7 & Warden Avenue), 101 North Town Centre Blvd, Unionville, ON

Date: Wednesday July 25, 2007:5:00 pm to 8:30 pm.
Thousands of Tamil Canadians and other peace loving Canadians remembered "Black July" on 25 July 25 2007 At Markham Civic Centre.
The event commemorated the tragic events of July, 1983, when many thousands of defenseless Sri Lankan Tamils, women, children and men - were slaughtered by a savage pogrom organized by their own government.
Tamil homes, businesses, churches, temples and countless Tamil cultural icons were also destroyed by the raging mobs. Even Tamil political prisoners in state custody were killed as Sri Lanka's police and military stood by or even participated in the attacks. Terrified for the safety of their families, hundreds of thousands of Sri Lankan Tamils were forced to flee their homeland as refugees.
And genocide continues. Since February 2006 over 4,000 Tamil civilians have been killed in the high security areas occupied by the Government security forces. The Sri Lankan Air force engaged in aerial bombing which has made thousands internally displaced while many more hundreds lost lives and limbs, according to Amnesty International. Besides commemorating the past, this year's gathering will send a clear and strong message that Canadians are not willing to stand by while governments anywhere inflict genocide upon their own helpless citizens.