Caste & the Tamil Nation
How votes are 'caste' in Tamil Nadu
Joe A Scaria, Economic Times, 13 May 2009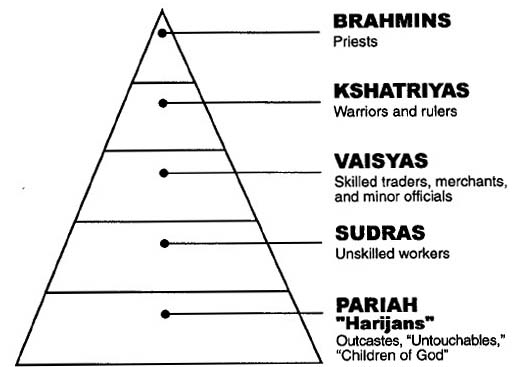 ---
MADURAI: Decades after B R Ambedkar criticized its use as a political plank, caste continues to be among the key determinants of electioneering, and Tamil Nadu could be one of the more striking examples of caste leanings playing a part in the choice of representatives.
The state may have witnessed the anti-caste, self-respect movement led by E V Ramaswamy Naicker, respectfully known as Periyar, but at the ground level, caste feelings have always been palpable.
It has been no different for the Lok Sabha poll 2009. In the Virudhunagar constituency, for instance, campaign managers are concerned about the way the Mukkulathuvars would vote this time. For those who are not familiar with this caste name, it includes three castes, namely Kallars, Maravars and Thevars.

The Virudhunagar constituency features a four-cornered contest involving MDMK's Vaiko, Congressman Manik Thakur, DMDK's K Pandiarajan and Nadalum Makkal Katchi's candidate Karthik, whose party is in alliance with the BJP.

Those in the know say that the outcome would be influenced to a considerable extent by the manner in which the Thevars, the Nadars and the Naickers of the constituency choose to vote, as much as other issues like the plight of Sri Lankan Tamils.
In the Sivaganga constituency from where home minister P Chidamabaram is seeking a seventh win, the large number of Thevars and Konars could be an influential factor. Local people say that many Konars now prefer to call themselves Yadavs, saying that the two communities are the same, with the only difference that one existed in the north of the country and the other in the south.
To prove their point, they say the Konars, just like the Yadavs, are basically cowherds, Krishna worshippers, and thrive on selling milk.
At another level, the Dalits have organized themselves under the banner of the Viduthalai Chiruthaigal Katchi (VCK) and Puthiya Tamilagam (PT), both of which have metamorphosed from social entities to those with an eye on electoral politics.
Roughly 20% of the state's population is considered to be dalits, and the VCK and PT are estimated to have garnered over 41% of the dalit votes in the 1999 polls when they were part of the Tamil Manila Congress.
Social equality may have been one of the stated principles of Dravidian politics, but politicians are only too aware that castes and their interests cannot be ignored. That should explain why the Tamil Nadu cabinet accepted in-principle a report recommending a separate 3% reservation for the Arunthathiyar, Chakkiliyar and a few other sub-sects within the existing 18% reservation quota for scheduled castes late last year.
B R Ambedkar may have foreseen dangers in caste being used as a political plank, but for winning polls in the short run there appears nothing better than exploiting caste sentiments.